XR TV Sport will quench your taste as the football season kicks off today. You don't need to worry about how to watch live football matches this season. XR TV Sport is, here again, to give you every action of the top-flight European leagues at an affordable price.
About XR TV Sport
XR TV Sport is an unidentified digital satellite provider. They aim to deliver sports content, most especially football matches across Africa as a whole. It comes to relief the Africans from the high cost of subscriptions package from the leading tv provider. When it comes to stability and picture quality, it is far better than both Yayi and SLTV.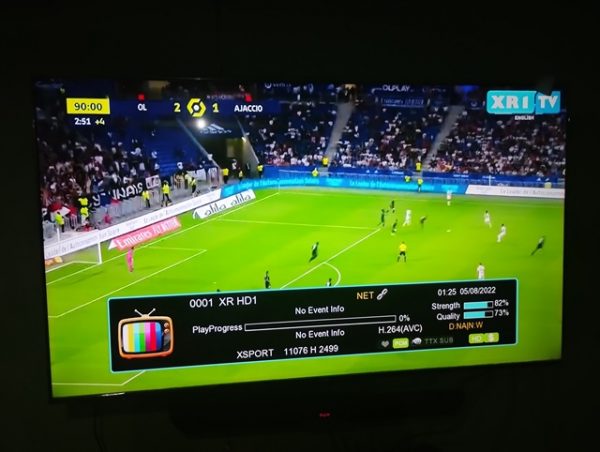 XR TV HD1 and HD 2 channels are currently working on Belintersat 1R at 51.5E same position as TStv and Moreplex with separate frequency. It is very easy to set up, especially for those with Sunplus receivers like Csat 9900HD with the latest CPU like 1506FV, 1506HV, and 2506LV.
With XR TV Sport channels, you can watch top-flight European leagues, including English premier leagues, LA Liga, French Ligue 1, Serie A, Bundesliga, Bundesliga, Champions League, Europa League, and UEFA Super Cup.
Also, You can watch top flight FIFA and UEFA international matches including qualifications, National Leagues, FIFA World Club Cup and FIFA World Cup.
XR Sport Satellite Parameters:
Satellite: Belintersat
Degree: 51.5E
Frequency: 11076
Symbol Rate: 2500
Polarization: Horizontal
Dish Size: 90cm dish
Provider: Unknown
If you're a layman in satellite tv installation, this simple guide can put you through without facing any challenges. Make sure you have satellite Finder like GT Media V8 Pro or Bluetooth Finder ready.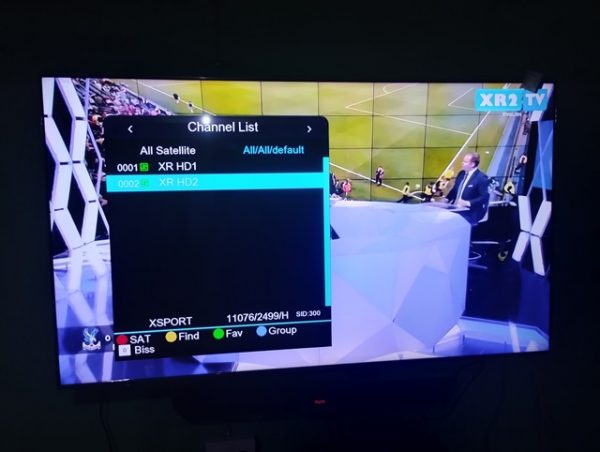 How To Point Your Satellite Dish To Belintersat 1R To Get XR TV HD1 And HD2 Channels
Firstly prepare your digital satellite finder and enter the above installation parameters.
Mount your dish to the wall if it is new, and make sure the dish is well positioned towards the East side. Lose the azimuth, inclination bots, and nuts if it is an existing dish.
For fast installation, use TStv frequency to get signal (11050 V 30000)
Point your dish towards Belintersat 1R At 51.5E. Once you hit signal, change the frequency to 11076 H 2500 to get XR TV channels HD1 and HD2.
Realign the dish and adjust the LNB to get more signal quality.
Once the signal reaches a maximum point, tight your dish very well, then you are good to go.
The next step is to buy an XR TV Sport decoder or connect it if you already have one. As I said, you can use any latest sunplus receiver with the latest CPU like Televes, Csat 9900HD, and Csat 3300HD decoder. However, you will need to upgrade the receiver to accommodate the XR TV Sports activation code protocol.
How To Buy XR TV Sport Decoder And Renew Activation Code
The subscription is cheaper even when compared to Yayi TV or DStv. If you want to buy an XR TV Sport decoder, renew, or buy an activation code, you need to contact the number below. It costs N4,000 per month.
As for the XR TV Sport decoder, it costs N25,000 with 1month free subscription.
Team Support
This system is not affiliated with anybody neither this website as well. The good news is that, the Team always on the work to fix any issue that may be arise as we move. You can add this number on WhatsApp (+447522998189) to renew or buy XR TV Sport activation code.