The FIFA Women's World Cup is known for celebrating talent, skill, and passion in women's football. The first time the TV is split across the service provider, you must subscribe to your cable TV provider or stream live from anywhere to watch FIFA Women's World Cup 2023 shows. It is the 9th edition of the tournament and will be the first time that the event host by Australia and New Zealand countries.
Brief
In 2023, this prestigious tournament will mark a significant milestone as it takes place for the first time in Oceania, specifically in Australia and New Zealand. With 32 nations set to compete, the 2023 Women's World Cup promises to be a groundbreaking event that will leave a lasting impact on the world of women's football. Matches will take place in various cities across Australia and New Zealand, including Sydney, Melbourne, Brisbane, Auckland, and Wellington.
So far, so good. According to Aljazeera News Tickets have hit over a one million sales record, and the grand prize is the first-ever in FIFA Women's World Cup history. Each player will receive $30,000 worth of cash. This event is the most prestigious international tournament in Women's football. It usually take place every 4years. The current champions are the United State, who won the 2019 edition held in France. Fans can expect exciting matches, passionate performances, and celebration of Women's football at the 2023 tournament.
It is a thrilling sporting event that captures the attention of millions of fans around the globe. For those eager to immerse themselves in the excitement of the tournament, here's a guide on how to watch the FIFA Women's World Cup to ensure you get all of the action.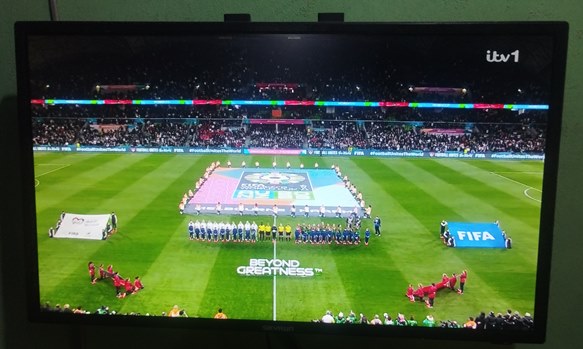 How To Watch FIFA Women's World Cup 2023 In Africa
Multichoice, otherwise known as DStv, hold the rights to telecast this event in West African and South-East territory. Bein Media Group has the rights to North Africa and the Middle East.
In Asia
Countries like India, Pakistan, Bangladesh, and others in the same region can watch FIFA Woman's World Cup for free via satellite dish pointed to Hotbird 13, Hispasat 30W, and Bulgaria Sat on Thor 1W.
How To Watch FIFA Women's Cup In Europe
BBC iPlayer and ITV are available on Virgin Media in the United Kingdom and Ireland. In Portugal, Sports TV, TV6 in Sweden. No matter where you are in Europe, you can watch FIFA Women's World Cup on Dish and live stream.
If you're in the UK, having a satellite dish point to Astra 19 or Astra 28.2 is the cheapest way. Get one of the satellite receivers, e.g., Tiger T3000 Forever with Forever Server Pro, and get access to watch the Women's World Cup for free. Other European countries can do the same because many satellite packages offer everything you need to watch for free.
Watch FIFA Women's World Cup 2023 In the United States And Canada
DISH Network and DirecTV are common satellite providers in the US and Canada, which are expensive ways. However, you can watch the 2023 FIFA Women's World Cup live stream on ESPN+, Fox Sport, and TYC Sports channels. AFN Network shows 2019 edition but not yet confirm if this channels will be available for this 2023 edition.
You need a VPN to watch the show if you're outside the United States or Australia. The best and cheapest method is to adopt IPTV. You can watch thousands of live tv and the latest movie content worldwide. With IPTV, you can watch FIFA Women's World Cup live stream anywhere. It is safe cost, low maintenance, and portability. It is compatible with Android, iPhones, iPads, Tablets, Firesticks, Smart TVs, Roku, Mag, and Windows.
If you want to try our IPTV service, don't hesitate to contact me to place an order.