The 2019 World Cup will kick off this Friday evening at 3pm when the France as the host country will face Republic of South Korea in the tournament's Opening Match at Stade de lyon with the venue can accommodates 59,183 Audience. USA Team is on the mission to retail the title but France is the favorites Team to win the title. Don't worry we get you cover to watch all the matches.
Services Providers With Official TV Rights
About 62 broadcaster has been acknowledge from different countries around the world are going to air the Tournament this year. According FIFA, In Africa, DStv otherwise Known as Multichoice Africa, StarTimes and Canal+ Evasion as pay tv while AFN Network on Eutelsat 9A at 9e and Ses 5 At 5e with English Commentary while CRTV Sport on Eutelsat 16A At 16e air the tournament with French Commentary as the Free-to-air channels.
In U.S, the official broadcaster are Fox Sports and Telemundo. Fox Sports will stream live coverage from their official website and the Fox Sports Go App. The matches will also be air in Spanish via Telemundo Deportes App and NBC Sports App. You'll need to pay TV subscription before having access to their contents or watch. So you have sign up for a free trial and enjoy their services for a week free.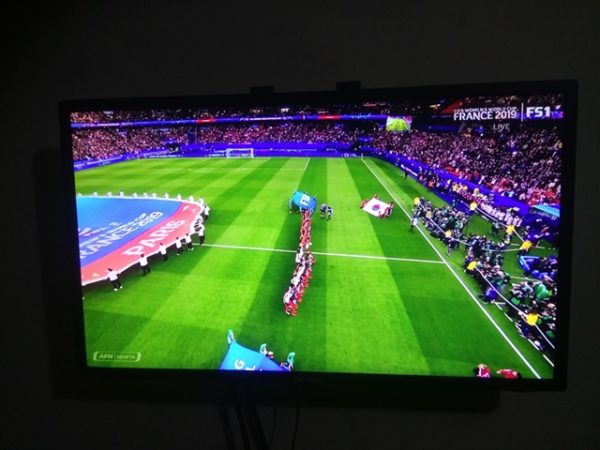 SEE ALSO:
You can find the whole 2019 Women's World Cup schedule on FIFA's website. Fox, FS1, Telemundo and others channels are available on plus package when you signup for free 7-days trial on DirecTV Now. At least the 7-days trial will cover you for group-stage matches afterward you'll want cancel the subscription.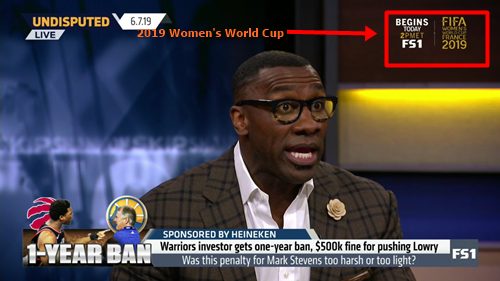 Others Streaming Services You Can Use To Watch 2019 Women's World Cup
After through to second round Hulu Live TV will be the next streaming services provider you use by sign up for free trial as well which can put you through up to the quater-final.
Fubo TV will cover the quater-final and semi-final after you have sign up for free with them, Fubo TV is a Sport oriented streaming services provider in U.S and Canada.
To watch the Third place and final matches, There's one package on Youtube Streaming Service Provider offers 5-days trial with more than 70 channels which is more available than the needs.
Free Streaming Apps To Watch 2019 Women's World Cup:
Don't take bait as the free streaming contains some suspicious link used to track and monitoring your online activities. Please be warned.
Security And Privacy Data Concerns
The Free Streaming Services Apps which are illegal content providers are often on the prior to data breach and privacy invasion issues. The cyber rouges always in work 24-7 for innocent citizens who could fall prey. So the use of free illegal streaming services as the major causes of data breach and privacy invasion as there may also cause crime in your countries due to copyright laws.
How To Get Secure While On Internet?
Majority of the Apps listed above contains a lot of programming with copyright infringement within its hood. You may fall into the victims of streaming the contents against your Government law. But few of them restrict the users within the restricted their content to them alone which isn't against the law govern the citizens.
You can stream more secure using a VPN Service. There are tons of VPNs available through the internet but the best of them is IPVanish support almost the devices with Internet facilities.
What is VPN?
VPN is a kind of Internet services which protects your data from hackers by sending your web usage to another secure region. It makes a secure tunnel to offer optimal protection. Therefore your Internet Service Provider (ISP) won't be able to monitoring your activities. In other hands, thus, It sends your online data to a third party bodies and making it though for the service provider to know the internet behavior while stay online.
Benefits Of Using VPN
The following are the advantages of using VPN:
Protects your personal data while stay online.
Change your current ISP IP address to another country and thereby make you acts as if you are in that country.
It unlocks restricted site or streaming services by changing your current protocol.
It improves the network performance by increasing the bandwidth.
VPN reduces the cost of Internet data and also reduce data consumption.
It can be used to share large file.
It can also be used for remote control i.e to share information to another place.
Recommendation
I strongly advice you to purchase premium VPN like IPVanish if you want to use anyone of the free streaming Services Apps. Likewise You can stream and watch 2019 Women's World Cup Live and exclusive on official streaming services and Satellite TV providers stated above or purchase MYHD IPTV activation code if you have supported devices like Android TV boxes, Tigerstar and mediastar receivers.