Last year December 2020 updates, many speculations are surrounding the Forever Server will be down on some satellite package. Likewise, there's no sign of server disconnection in Orca Server as many of the users find alternatives to watch their favourite tv shows on a satellite dish. There are many other speculations on Yayi TV, and many want to know why there's no live match throughout the weekend. Idman TV and CBC Sport was off without prior notices to their viewers. I will be discussing all these in great details in the post.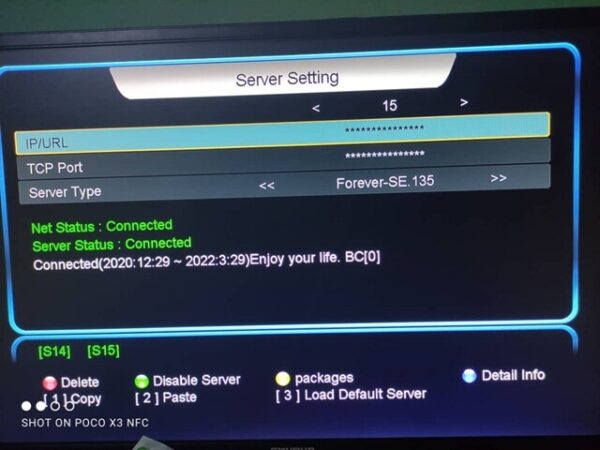 Forever And Orca Server Updates
In the Satellite world, Forever Server is essential for every satellite enthusiast who loves to watch different satellite packages from one degree to another. Without having active Forever Server on your receiver, this may not have happened.
Last year November, I observed that Cosmote package was off on the sharing server most especially Orca and Forever. In December, OSN hired security experts to prevent their contents from unauthorized watching effectively in the early of 2021. This is the reasons why OSN and Cosmote package was off on both Forever and Orca Server. There are much other satellite companies adopted this approach. However, both Forever and Orca team are currently working hard to bring those channels back on sharing.
ALSO READ: Tigerstar T8 Forever Receiver Review, Price And Availability 
Yayi TV Updates
Yayi TV's truth is that the company is currently facing unidentified challenges that prevented from showing live matches during the weekend.
After my findings, I learned from a reliable source that Yayi TV would be back better than usual. As for those who used to ask why Yayi TV 3 not working, the company will soon use Yayi TV 3 for Sport and other programs at night when there are no live matches.
Updates On CBC And IdmanTV Sport Channels
Typically, You can't expect both CBC Sport and Idman TV to survive in a region where DStv operate. Honestly, these two channels, including Yayi TV, obviously affect DStv subscription and decoder sales.
Let's hope the channels are back as soon as possible.
Alternatives To Orca And Forever Server
Good news to those who own Mediastar phoenix, Zenon or any Icone receiver, that there's oscam server you can buy and enjoy most of the European satellite packages from Hispasat 30W up to the Airtel HD and SD on SES 7 at 108.2E. You can contact me to opt-in for the server, and I will provide you with the setup guide.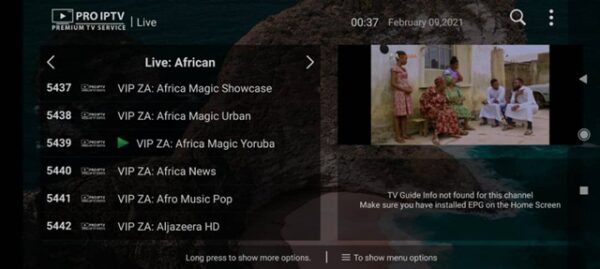 IPTV
If you have access to unlimited internet, then IPTV is the best solution even if DStv is not better than IPTV service. Thanks to Pro IPTV with 90% of DStv contents on streaming without buffering issues. Nigerian or African living abroad really enjoying it.
Suppose you're living in a big city like Ibadan, Lagos, Port Harcourt, Kano, Kaduna, Aba, Abuja, etc. In that case, You can just buy a Smile Network and subscribe to their unlimited plan connected to your IPTV device. Or try Best Internet Data Deal and you'll be on top of the world with endless entertainment contents.
However, poor receptionist can't use IPTV, because it requires a high-speed network start from 500kb/s and above depends on the type of IPTV subscription you buy.