It is my pleasure and honour to present the trending Tigerstar T8 Forever packed with great functions and affordable for boTigerstar T8 Forever Review, Price And Availabilityth the commercial and end users. It features many IPTV protocol options, support multi-stream, H.265, PowerVU and capability to opening Beoutq Sport and AFN with the Forever server pro. Let's do the review.
Tiger T8 Forever Receiver: Body And Design
Tiger T8 Forever is very light in weight and design with two colours, Black and white colour and the bottom is also in white with a curved edge in the front.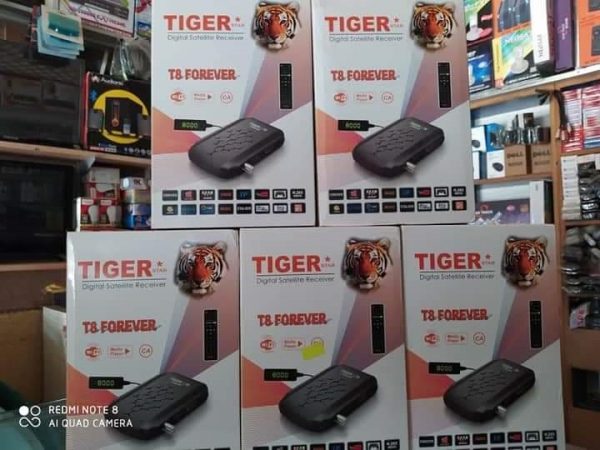 There are ventilation holes at both the top and the bottom, which prevent overheating with one USB port situated at the side. Tiger T8 Forever has a single tuner located at the back and USB, HDMI, AV jerk, IR and Power port. At the same time, the external Interface Reader attaches to the IR port to display the number of channels; thus, it is unnecessary.
Hardware
Tigerstar T8 Forever features with the most advance and high-efficiency video coding H.265 for delivering a compressed signal to Improve viewer experience. Tiger T8 Forever can connect to different range of external Wi-Fi and 3G modem for internet connectivity.
READ ALSO: Updates On Yayi TV, Forever, Orca And FTA 2021
Tigerstar T8 Forever Receiver Tuner: DVB-S/DVB-S2, And DVB-S2X
The signal tuner is better than that of the Range T20 receiver, which reduces signal quality by 2-5% depending on frequency modulations. It support Multistream tuner to scan and detect hide channels such as Max tv on Multi-Ghana package. Tigerstar T8 Forever can autorole any channels encrypted with both Biss and PowerVU key such Signal-6 and HBO respectively.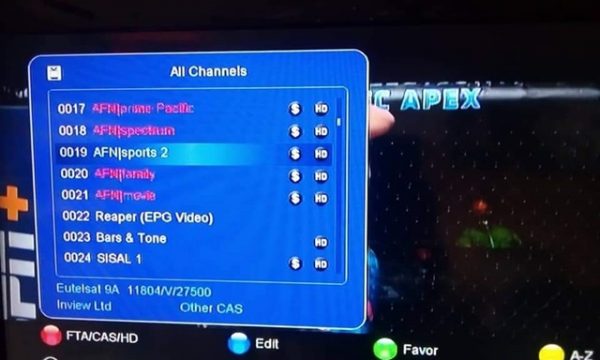 SEE ALSO:
Software
Upon booting while power on, The welcome or booing image is cool and friendly menu interface. Tigerstar Forver decoder can open Beoutq Sports channels on Badr 26e, AFN Network on Eutelsat 9A at 9e and SES 5 at 5e with with Forever server pro.
MYHD IPTV has confirmed working fine with in-built 12 month, 3month Joker IPTV, 2month Haha IPTV, and others are working with at least 1month free trial. There's also a dedicated menu for video-on-demand which contain movies, series, Kids from different IPTV Service Provider and many more. You can visit Tiger official website for software updates.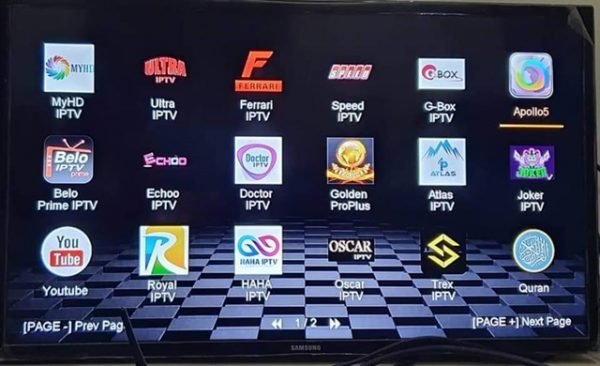 Tigerstar T8 Forever Technical Specifications
Launch
Released In December, 2019
Brand Name
Tigerstar T8 Forever
Body
Dimension: 95mm x 95mm x 12mm
Color: Orange And White
Ports: AV Jerk, LNB-IN, HDMI-OUT, IR, DC-IN
Weight: 0.4kg
Package Weight: 1kg
Tuner
DVB-DVBS-2/H.265 and Multistream
Hardware
Model: HSB133
Version: HSB151-8001-01(B)
Software
Support Autorole PowerVU
Opening Beoutq without Internet
Server
Support 1year pre-loaded Ferrari Server
Decoding
H.265, H.264, Mpeg-2, Mpeg-4
IPTV
MYHD IPTV, Ferrari IPTV, Bello IPTV, Sham IPTV e.t.c
VOD
Matrix, Movies, Series, MYHD MOVIES, TOPTEN VOD e.t.c
Language
English, French, Arabic, Portuguese, e.t.c
Multimedia
Video Format: 50/60HZ, 576i, 576p, 720p, 1080i, 1080p
Media Player Codec: Avi, mkv, ts, mp3, mp4 supported
Audio Format: AC-3, AAC, MP3
IKS And IPTV Activation Code On Tiger T8 Forever Decoder:
| | | | |
| --- | --- | --- | --- |
| S/N | Server Name/Type | Activation Code | Duration |
| 1. | Forever Server | in-built | 15month |
| 2. | Joker IPTV | Press 1-16 (digit) | 3month |
| 3. | Ultra IPTV | Press 1-12 (digit) | 1month |
| 4. | Haha IPTV | Press (5555566666) | 45 Days |
| 5. | Belo IPTV | Press (4000000000) | 1month |
| 6. | Oscar IPTV | Press (5050505050) | 1month |
| 7. | Doctor IPTV | Press 1-12 (digit) | 1month |
| 8. | G-Box IPTV | Press 1010101010 | 1month |
| 9. | Atlass IPTV | Press 1-15 (digit) | 1month |
| 10. | Apollo IPTV | in-built code | 1month |
Tiger T8 Forever Receiver: Pricing And Availability
A unit price of Tiger T8 Forever is start from N20,000 and above depends on the features. Some Nigerian dealers used to ask Tiger company to remove features to beat the price down to be more affordable. If you want to place order contact me.