The Best Selling Satellite And Android IPTV Receiver In 2019
Tigerstar T3000 Mega 4K receiver now available in the market. Tigerstar really make its efforts and trying their best to meet the standard and as well as upgrading as per technology requires in order to meet the demand of customers. And to compete with other company like Mediastar and Xcruiser with always busying producing new receiver everyday.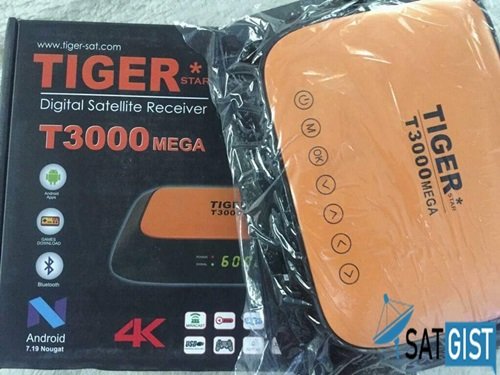 Review
Tigerstar T3000 Mega 4K receiver is the latest digital satellite tv receiver among the family of T3000 series with the same appearance but different content as per new technology requires. It can amplified the weak signal along multi-streaming signal.
Tigerstar T3000 Mega 4K receiver support inbuilt Android tv box powered by Hisi768 4K AMR Cortex-A9 CPU, Android 7.19 Operating system, 3GB RAM, 8GB ROM and DDR4 2GB flash Memory, install app via playstore and via USB.
However, Tigerstar T3000 Mega 4K receiver fully support HEVC H.265 and 4K video output resolution for high experience in streaming 4K content and satellite tv channels like BeoutQ and other 4K channels are opening on Tigerstar T3000 Mega without Internet.
SEE ALSO:
15month Forever Server Pro.125 capable of opening many satellite tv package such as Canalsat reunion, parabole (south-east africa), ArenaSport HD, SportKlub HD, Albania HD on Eutelsat 16A, Eleven Sport HD, Polsat premium HD, Canal HD, Nova Sport HD on 13e, OSN on Nilesat 7w and fully opening all PowerVu channels like AFN on Eutelsat 9A, Sony Entertainment on Intelsat 68,5, Intelsat 66E, Asiasat 105,5 and also support all biss channels.
Air Sync Remote-Z Function is another features on Tiger T3000 Mega 4K Receiver which allows you to mirror or watch tv content on mobile phone, hence, Tiger T3000 4K Mega can be use to track or adjust dish if signal lost. to download and install visit Google Playstore.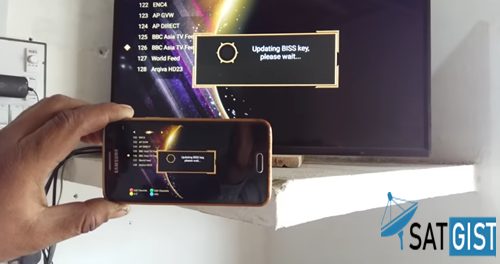 Free 12month Apollo IPTV, Top Ten IPTV and MYHD IPTV subscription pre-installed along side with other IPTV Protocol option such as Platinum IPTV, Sham IPTV, Xtreme IPTV, Royal IPTV e.t.c.
Tiger T3000 Mega 4K Specifications
DVBS-S2+ OTT fully 4K Receiver
Hisi768 4K AMR Cortex-A9 Processor, Octa-core
Snapdragon Android 7.19 OS
3GB RAM, 8GB ROM, DDR4
Advanced Neon
3D Graphics Processor A52
Bluetooth built-in
SD and HD videou output format: 480i, 480p, 576i, 576p,720p, 1080p and 1080i
Support VOD
3G, Wi-Fi, LAN For Network Connectivity
Google App Store access
External Mouse and Keyboard
Free 12month Apollo and MYHD IPTV Subscription
Free 15month Forever Server Pro.125
12month Top ten free subscription of the film Library
Audio output includes: mp3, aac, wma, rm, mp4, mkv, mov, 3gp, mpg and avi
Photo format support: jpeg, gif, bmp,
Digital bit stream output (ac-3 or DTS)
Diseqc switch 1.0, 1.1, 1.2, USALS
USB Upgrade Menu and Online Software Upgrade
Online Satellite Key Update
Opening BeoutQ without Internet
How To Upgrade, Setup Internet Connection And Activate Forever Server
For Activation of your Tigerstar T3000 Mega Receiver for first use and learn how to activate server, upgrade and internet connection setup click here.
T3000 Mega 4K Price And Availability
The unit price of Tigerstar T3000 Mega is $300 including shipping cost to any African countries but outside African needs to contact me for the price details and usually our delivery service always take 3-7 working days using DHL, FedEX and Aramex as our preferred shipping company.