Tiger T3000 4K Extra is a combination of both satellite tv receiver and Android tv box (Hisi3798 S2+OTT) having the same structure and mode of operation but slightly different from his immediate Tiger T3000 receiver and this post will cover the Tiger T3000 4K Extra Price, Review And Specifications.
Review
Tiger T3000 Extra 4K receiver has single tuner with inbuilt amplified features to detect weak signal, The Android Operating System is powered by Noughat with Version 7.19, Quad core processor, 2GB DDR4 with 8GB Rom. Tiger T3000 Extra receiver features 4K picture with HDMI output resolution 2160P 25Hz.
Beoutq is working Tiger T3000 Extra 4K receiver without Internet, however, Forever Server PRO.125 which opening many satellite tv channels like Nova Sport, Canalsat HD, Eleven sport HD on Hotbird 13e, Nilesat 7w, Hispasat 30w, Canalsat reunion, Parabole, Arena Sport, Sport Klub, Albania HD e.t.c. Pre-installed 15month Forever server for free.
IPTV is another factor one needs to consider because it has 1year Pre -installed Apollo IPTV, MYHD, Royal IPTV, Sham IPTV, Platinum IPTV, Top Ten and others to stream online contents likewise it does support Netflix without subscription.
The T3000 Extra 4K Receiver is fully autorole PowerVu, Biss and support other encryption like Conax, Cryptowork, Irdeto and many more.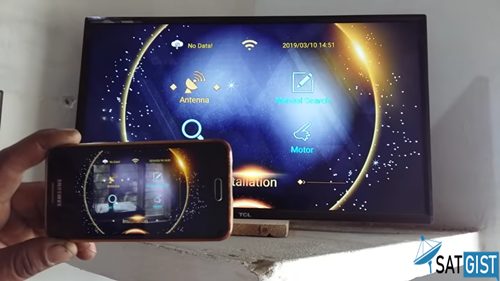 It also support Air Sync Remote Z function that capable of watching channels from your mobile phones via Air Sync Remote Z App and as well as to use your mobile phone as satellite tv finder to track any signal connected to your receiver.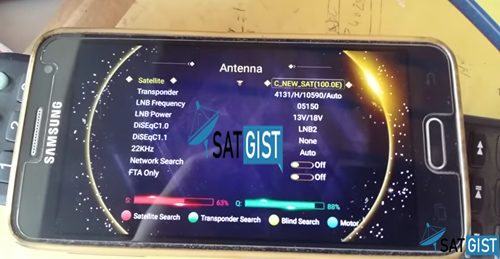 Receiver Specifications:
Hisi3798 DVBS2+OTT
Android 7.19
Quad Core Processor
2GB DDR4, 8GB ROM
Single Tuner
4K and HEVC H.265 Video output support
Support Bluetooth, inbuilt Wi-Fi, 3G, LAN Network Config.
Conditional Access Slot
HDMI Output Port
AV RCA Port
1x 3.0 USB Port
1x 2.0 USB Port
MicroSD card slot
Coaxial slot
Support external mouse via USB Port
Support FTP Client
Playstore App
15month Forever Server PRO.125
12 Apollo IPTV, MYHD IPTV
Other IPTV Protocol: Sham IPTV, Platinum IPTV, Royal IPTV e.t.c
Pre-installed Netflix without subscription
Support Diseqc 1.0/1.1/1.2 USALS
Support Upgrade through USB Port and FTP (Online Upgrade).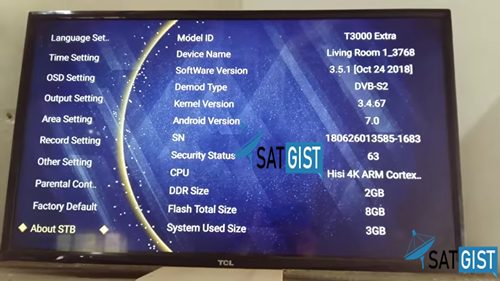 How To Activate Tiger T3000 Extra Receiver
To activate Tiger T3000 Extra receiver so easy, Just make sure that the receiver is running the latest software click here to download and follow below steps:
First avail clean and virus free flash drive
Extract the downloaded file into the flash drive or copy into the flash drive.
Plug the flash drive into your receiver via USB Port and wait for few seconds for receiver to read your flash drive content.
Press Menu>>>>>Settings>>>>>Press Ok Button on "Software"
Select and press ok on the extracted file on your drive.
Wait for few minute for the upgrading process finish and your receiver will be automatically reboot itself to home screen.
Then You have successfully upgrade your receiver.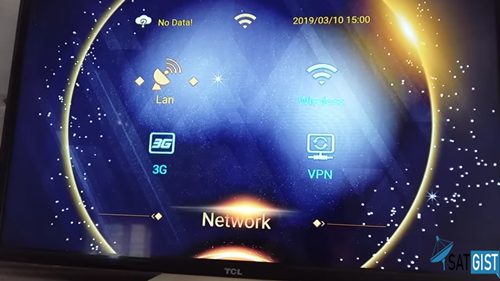 How To Activate Forever Server On T3000 Extra Receiver
To activate your Tiger T3000 Extra After software upgrade then you will needs to embark on the following steps;
First, you need to connect your receiver to Internet via 3G Modem or Wi-Fi or LAN via Network Settings
After Successful Internet Connection, Then Press Menu and navigate to "Server Setting", Then go to "Server No 40" and Press green button to activate once done it will show connected from the current date to expire date.
Tiger T3000 Extra Receiver Price And Availability
Tiger T3000 Extra Price is $130 per unit and the shipment fee is different for each region, so you have to contact me to get the accurate shipping fee usually delivery takes 3-7days if your location is not in remote area.