Tigerstar Range T20 Receiver is the latest digital satellite receiver featuring with multi-functions such as High Efficiency Video Coding (HEVC H.265), Fully PowerVU Autorole AFN and Sony Network, IPTV and capability to opening BeoutQ Sport Channels without Internet.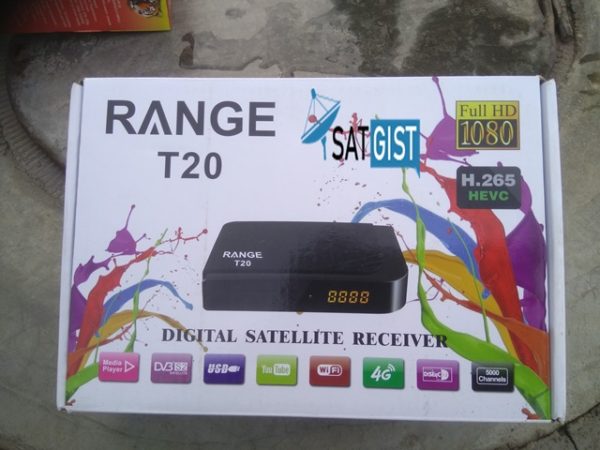 Body And Design
Tigerstar Range T20 Receiver is very portable and black in color, LED light is placed at the right hand side with orange color alongside with green light for power.
Mere looking at the body, Tigerstar Range T20 was placed on the top-left hand side, Power button and channels button are placed on the front side besides LED light.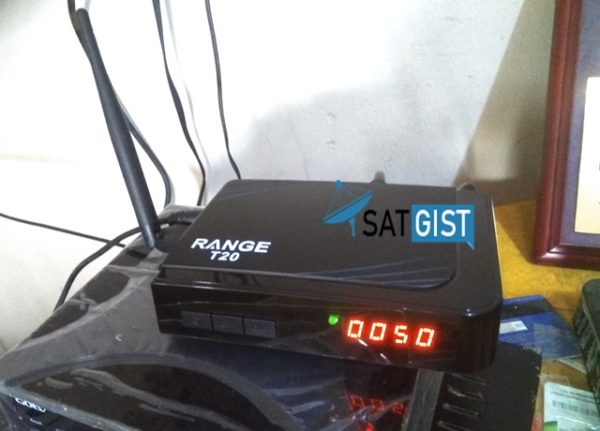 On the rear, Range T20 Decoder features with single tuner for receiving compressed digital signal, HDMI output placed along side RS232 serial port for debugging and software upgrade, AV output jark port is place beside external IR port.
While on the left side, 2x USB 2.0 is available for USB Menu upgrade, Network and other multimedia functions along side the power input.
SEE ALSO:
Tigerstar Range T20 Decoder:
Hardware And Software
The Hardware components exploits for designing Tigerstar Range T20 Receiver are efficient to handle many tasks without freezing, The most interesting part is that Tigerstar Range T20 Receiver featuring with 4G Network compatibility for non-stop streaming.
HEVC H.265
Just like I have stated above, HEVC H.265 is the latest video coding invent by digital satellite service provider for delivering of digital satellite at the best video quality to the viewer.
Pre-Installed Server On Tiger Range T20 Decoder
The pre-installed IKS server are 1year vanilla and Ferrari for european satellite package such Astra 19 at 19.2e, Eutelsat 16e, Hispasat 30w, Hotbird 13e and many more, However these two server not opening any channels on Eutelsat 9A at 9e.
PowerVU Autorole Functions
Tigerstar Range T20 Receiver is fully PowerVU autorole almost all the PowerVU encryption channels such AFN Network on Eutelsat 9A At 9e, SES 5 at 5e And Sony Network on Asiasat 105.5e, Intelsat 66 at 66e and 68.5e.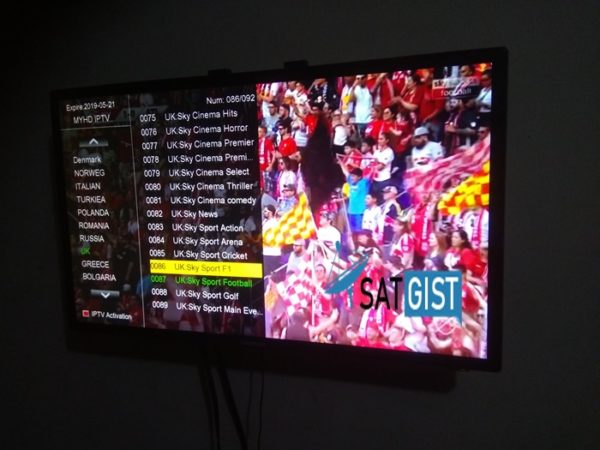 IPTV
Tigerstar Range T20 support tons of IPTV protocol such as MYHD IPTV, Ferrari IPTV, Range IPTV, Haha IPTV, Xtream IPTV, Youtube, WebTV and Quran. During my test, The software on Tiger Range T20 Decoder makes MYHD IPTV works perfectly without single freezing, fast opening channels and it doesn't consume much data as compare to other streaming media.
Tigerstar Range T20 Receiver On Hand Specifications
DVB S/S2 single tuner
Mpeg 2, Mpeg 4, H.264, H.265 video codec
SCPC and MCPC receivable from C/KU band satellite
Automatic PAL/NTSC
Multi-Language OSD (English, French, German, Italian, Spanish, Portuguese, Russian, Turkish, Arabic, Polish.
Fully support to 7days Electronic, Program Guide (EPG).
Picture in Graphics (PIG) support.
True color on screen display
Automatic Network Search for newly added transponders
DiseqC 1.2 fully support 13/18V, 0/22K LNB Power.
Various channel editing functions (favorite, moving, locking, renaming, deleting and sorting).
Dual Display HD and SD simultaneous
Parental control
Fully PowerVU Autorole
Pre-Installed Server: 1year Vanilla and 1year Ferrari
IPTV Protocol: MYHD IPTV, Ferrari IPTV, Haha IPTV, Range IPTV, Xtreme IPTV, WebTV and Quran.
Final Verdict
Range T20 Receiver is affordable if and only used for PowerVU Autorole and European satellite, It can also be used for free-to-air channels encoded with H.265 like Eleven Sport Taiwan and CCTV5 Feed channels on Eutelsat 3B at 3w.