Starsat SR-200HD Extreme 4K UHD receiver is one of the hottest and mostly used in MENA, Europe, and Asia. It comes with advanced features, which include Multi-stream, 4K ultra, portable and stylish design.
If you are the type of person that likes mini or portable receivers with advanced features, the Starsat SR-200HD Extreme 4K UHD receiver is the best option for you. Let's quickly check the key specs:
Starsat SR-200HD Extreme Key Specs:
DVBS/DVBS2/DVBS2X compliant
Support Multi-Stream
Fully 4K Ultra HD Compliant
Support HEVC H.264, H.265 Codec
Support Autorole Biss and PowerVU
PVR Ready
Built-in Wi-Fi and support LAN
Online Software upgrade
15-Month Forever Server Pro
12-Month Apollo IPTV
HOTEST RECEIVER: Starsat SR-X7 Extreme 4K Android And Satellite Receiver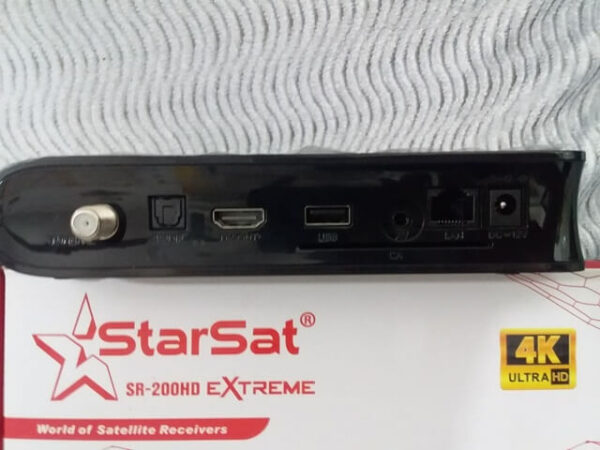 Body And Design
Starsat SR-200HD Extreme 4K Ultra receiver is a mini receiver without an android operating system. It usually in black color with pentagon design on top. It has a USB, LAN, signal tuner, CA, HDMI, and SPDIF ports.
Performance
The CPU is very much stable powered by Ali chips. The chips can accommodate 4K ultra HD of VP9 at 10bit HDR, Multi-stream, PowerVU, and Biss autorole.
Starsat SR-200HD Extreme 4K UHD Extreme receiver has a 15-month Forever server pro for opening many satellite packages, mostly from Europe, Asia, and America.
As at now, Forever Server is currently opening Sky UK package on Astra 2E/2F/2G at 28.5. If you're leaving in UK or anywhere you have the signal, you can enjoying unlimited sport, movies and many more.
IPTV of different protocols is integrated with a free 12-month Apollo IPTV, 12-month MYHD IPTV, etc. It supports GM Screen to cast on your mobile whatever you're watching on your TV using the same internet connection and built-in Youtube. Octopus 4K receiver is another option with same features.
It is built-in with a server to detect a new software update and get the box flash and upgraded easily. You can also update the softcam key in Starsat SR-200HD Extreme receiver for both PowerVU and Biss channels patch.
READ ALSO: Mediastar MS-Mini 1818 And 2727 Review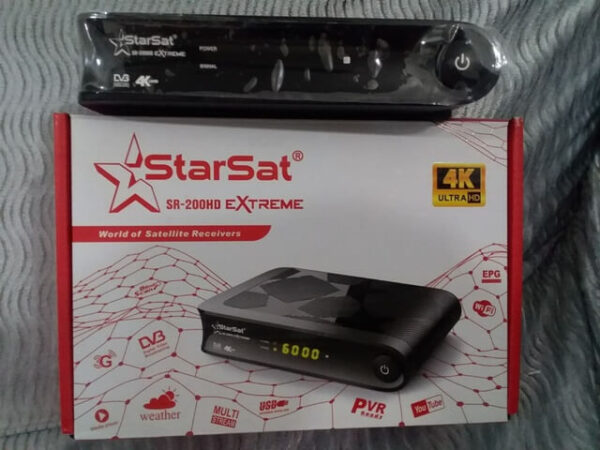 Starsat SR-200HD Extreme 4K UHD Receiver Price And Availability
A unit price of SR-200HD Extreme is $200 without the shipping fee, and the item is available in stock. To place an order from us, you have to provide me your full delivery details, including the postal code, to check for the shipping fee. You can contact us by filling this form or use any of our social media for a quick response.