TStv Africa Facebook page announced that the company has won English Premier League TV right. And become third official TV broadcasters in Sub-sahara Africa. Undoubtedly, English Premier League is the most watched football league on the planet. Sky Sport and BT Sport are the main official English Premier League broadcasters 2019 in UK, while NBC Sports Network will be available for live telecast in the United State.
Not everyone can visit stadium or financial okay to buy ticket to watch their favorite club matches. However, The broadcasters makes it comfortable to watch the English Premier League in the home, offices and anywhere either via live streaming or satellite tv subscription. Today, we'll be looking at the regional broadcasting partners for the next season who will telecast the live matches. Let's move on to see the English Premier League broadcasters 2019.
English Premier League Broadcaster 2019
There are tons of TV broadcaster in the world from different region to offer live coverage of Premier League. Out of 168 games, Skysport will telecast 126 games while BT Sport will take care of the rest as the main official English Premier League broadcasters 2019.
Out of 380 games showing every season in EPL, 212 matches will be showing outside the UK globally. Some English-Speaking Countries are capable of carrying out "International Feed" or "World Feed" with an essential for the full match commentary offered by the EPL organization.
Every Saturday matches aren't permitted to be telecast live in United Kingdom. Simply because between the hours of 2:45 to 5:15 are announced a "Blocked Broadcasting Hours" as enforced by both UEFA and FA. In Africa and Ireland, the case is quite different as one matches are allowed to be telecast live on every Saturday at 3:00pm. This may be applicable to TStv Africa too as the company proclaim as English Premier League Broadcasters 2019 in Nigeria.
In Africa, The most significant and the leading EPL broadcasters are DStv and Canal+, Both Company share the TV rights among themselves in 65-30% as the main English Premier League 2019. While the rest 5% are free-to-air on every Saturday afternoon.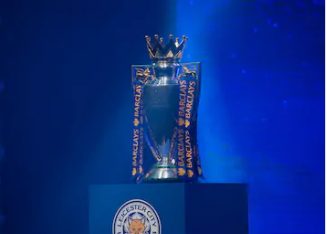 English Premier League Broadcasters 2019 List By Region
African broadcasters
Asian broadcasters
Country
Language
Broadcasters
Afghanistan
Persian
TBA
China Mainland and Macau
Mandarin
Cantonese
PPTV
Hong Kong
English
Cantonese
Now TV
Indian subcontinent
English
Hindi
Star Sports
Indonesia
English
Indonesian
Mola TV
TVRI
Japan
Japanese
DAZN
Kazakhstan
Kazakh
Russian
Setanta Sports
Kyrgyzstan
Kyrgyz
TBA
Mongolia
Mongolian
SP
South Korea
Korean
SPOTV
Malaysia & Brunei
English
Malay
Astro
Myanmar
English
Burmese
Sky Net
Philippines
English
TBA
Singapore
English
Singtel T
Taiwan
Mandarin
English
Eleven Sports
Thailand, Laos & Cambodia
Thai
English
TrueVision
Tajikistan
Tajik
Varzish TV
Football TV
Uzbekistan
Uzbek
Uzreport TV
Futbol TV
Vietnam
English
Vietnamese
K+
European broadcasters
Country
Language
Broadcasters
Albania
Albanian
SuperSport
Kosovo
Andorra
Spanish
DAZN
Armenia
Armenian
Armenia 2
Austria
German
Sky Sport
Azerbaijan
Azerbaijani
Idman Azerbaijan TV
Belarus
Belarusian
Belteleradi
Belgium
Dutch
French
Play Sports
VOO Sport World
Bosnia and Herzegovina
Bosnian
Serbian
Montenegrin
Croatian
Macedonian
Slovenian
Sport Klub
Croatia
Montenegro
North Macedonia
Slovenia
Serbia
Bulgaria
Bulgarian
Diema Sport
Cyprus
Greek
CytaVision
Czech Republic
Czech
Digi Sport
Denmark
Danish
TV3 Sport
Xee
Estonia
Estonian
TVPlay Sport
Finland
Finnish
Viasat Spor
France
French
Canal+
RMC Sport
Georgia
Georgian
TBA
Germany
German
Sky Sport
Greece
Greek
Cosmote Sport
Hungary
Hungarian
Spíler TV
Iceland
Icelandic
Síminn
Ireland
English
Sky Sports
BT Sport
Premier Sports
Italy
Italian
SKY Sport
Latvia
Latvian
TVPlay Sport
Liechtenstein
German
Sky Sport
RMC Sport
Lithuania
Lithuanian
TVPlay Sports
Luxembourg
German
French
Sky Sport
VOO Sport World
RMC Sport
Malta
English
Total Sports Network
Moldova
Russian
Setanta Sports
Netherlands
Dutch
Ziggo Sport
Norway
English
Norwegian
TV2
Poland
Polish
NC+
Portugal
Portuguese
Sport TV
Romania
Romanian
Eurosport
Russia
Russian
Rambler
Slovakia
Slovak
Digi Sport
San Marino
Italian
SKY Sport
Spain
Spanish
DAZN
Sweden
Swedish
Viasat Sport
Switzerland
Germa
n
French
Sky Sport
Canal+
RMC Sport
Turkey
Turkish
S Sport
TRT Spor
Ukraine
Ukrainian
Setanta Sports
Latin American broadcasters
| | Language | Broadcaster |
| --- | --- | --- |
| Brazil | Portuguese | ESPN |
| South America | Spanish | TBA |
| Central America, Dominican Republic and Mexico | Spanish | SKY Sports |
Middle Eastern and North African broadcasters
Country
Language
Broadcasters
Israel
Hebrew
Sport1
Middle East and North Africa
Arabic
English
French
beIN Sports
North American and Caribbean broadcasters
Country
Language
Broadcasters
Canada
English
DAZN
Caribbean
English
RUSH
United States (including Puerto Rico & the U.S. Virgin Islands)
English
Spanish
NBC Sports
Telemundo Deportes
Oceanic broadcasters
Global
| | |
| --- | --- |
| Ships/Plane | IMG/Sport 24HD |
As you can see the list of the official 2019-2022 English Premier League based on their regional. TStv is no where to be found on the list even from the official Premier League website except the company want to follow the footstep of Beoutq that copyright Bein Media as FIFA and others bodies condemn the action, However, Beoutq has yet to face any penalty since the last more than 2years of operation.
SEE ALSO:
Final Verdicts
As far as Sub-sahara African are concerned TStv has not broadcasting rights to telecast Live English Premier League 2019 as the company has yet to officially announced the breakthrough. I will strongly advice all the Nigerian and other African to kindly exercise more patient and wait till the company officially announced through the website and then released the official document for awarding as the new English Premier League Broadcaster 2019 in Sub-sahara Africa.