Learn How To Fix or Increase Satellite Signal Strength Of A Dish Antenna
Many folks out there are battling with poor satellite signal strength and willing to increase it to enjoying their channels. Ku band dish doesn't have much problem because the manufacturing company has already perfect their work, tested and confirmed working with satellite signal before the sales of the antenna.
However, The signal quality of a C-band Satellite dish can be determined by the materials used for construction, the focal length, sizes, LNB, cable and many more, don't worry I will get you cover on how to increase satellite signal strength by 10-15% on any C-band dish, Let's dive in.
Obstructions Remove
Satellite dish needs to be mount or sited where dish will be free from obstacles like buildings, trees and mask network. So to increase satellite signal strength, You have to mount your antenna at least 15m to 20m dish away from any obstacles.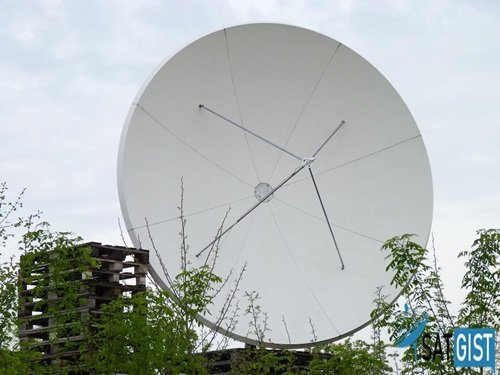 Cable Connection
To increase satellite signal strength of your dish antenna, the cable connector like F-connector should be properly installed and connected to both the receiver and antenna. Preferably use coaxial cable with not more than 25m long i.e connection distance between dish antenna and the receiver.
SEE ALSO:
Choosing LNB with Low db Noise Figure
LNB is another thing you need to consider to increase the signal of dish antenna. LNB with low db noise figure can boost your signal strength and quality with 15% above. For instance inverto Ultra Black LNB has 0.2db which skyrocket the signal strength of a dish antenna And If your M4 Sport HD, Sport 1HD and AFN signal strengh not improve, then you can buy KU Band LNB with 0.2db noise figure.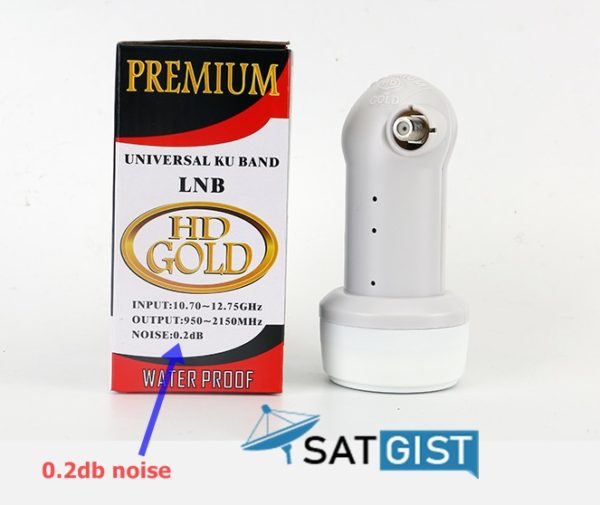 Using Scaler Ring
Scaler ring features with two important things, One is to increase the signal strength of a dish antenna for a satellite which your geographical location not cover, hence, Scaler ring will increase the signal strength from 5% to 10% and Secondly, Scaler ring helps to receive C-band signal on KU band dish antenna and scaler ring was used to receive Sport 24HD on 1m dish antenna about 2-3years ago using aurole powerVU receiver o opening the channel before it finally encrypted with new algorithm.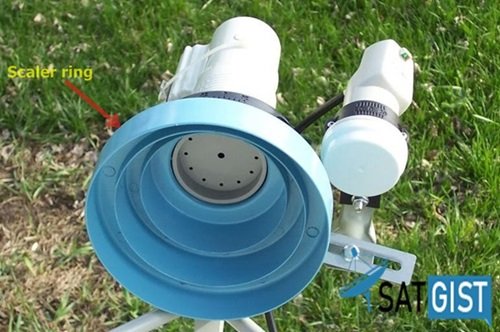 Dish Stand And Pole Should Be Well Mounted
Signal strength usually reduce if the dish antenna standing or pole is not well straight and not properly aligned while mounting the the pole or standing. To increase the Direct tv Satellite Signal Strength of your dish antenna you have to make sure that the pole or standing must form 90 degree towards the earth surface.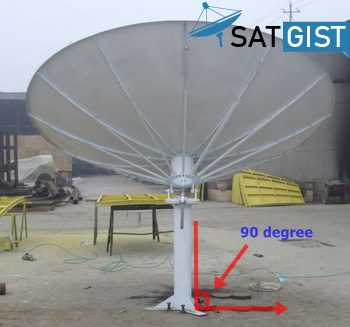 Focal Length or Point Must Be Accurate
Focal Point is very important as far as installation of satellite dish antenna is concern because without knowing the focal point or length between the center of the dish to the feed horn or LNB, It will be very difficult to get signal or increase the signal strength of a dish antenna, To learn how to calculate for focal length here.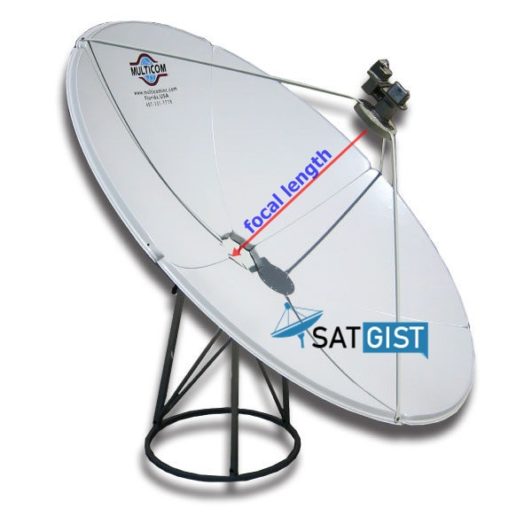 Using Brass And Removing LNB Cover
Removing LNB Plastic cover always recommended to adopt anytime you are installing KU band dish antenna because it will make your installation fast and safe energy. After removing plastic cover and you still experience lost of signal due to beam or footprint, then using brass with LNB will be essential to increase the signal strength of a dish antenna by attaching the brass to the round surface of the LNB.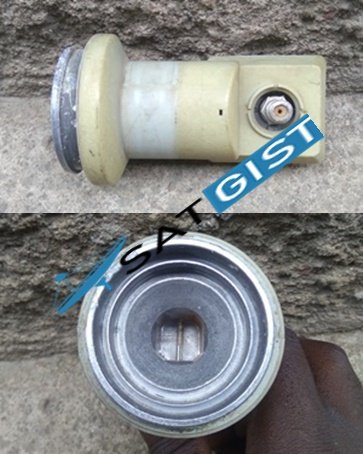 Increase In Size Of A Satellite Dish
After you have done all what I said earlier, The best thing you can do to increase the signal strength of a satellite dish is by increasing its size. For instance, if you are using 8ft dish antenna before without achieving or getting signal then, you can increase the size of the dish to 12ft. Same way you can increase Direct tv Satellite Signal Strength.
Conclusion
satellite signal strength can be increase in different approaches depends on the satellite tv you wish to receive, the LNB is very important by choosing LNB with low db noise figure, if you are installing any KU signal on Cband dish like Hotbird, it is good to use 0.2db with accurate dish size and as well as to use accurate focal length. Don't forget to share this article with your friend and on social media.