A Guide To Watch AFL Premiership League Season In 2020
The Australian Football League will continue their professional AFL Premiership season of 2020 today 19th of March. It usually ends in the late September or early October, reaching the grande Final. In this post, I will guide you how to watch every action live stream AFL Premiership Season in 2020.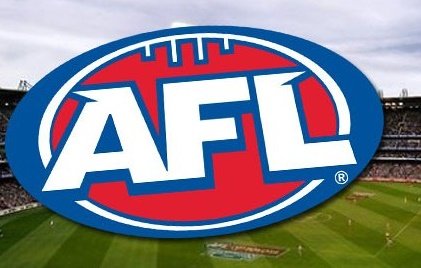 The popularity of sport in Australia, simply means the availability to watch live matches on free-to-air television. But the footy fans can enjoy each and every game anywhere in the world even if you are traveling.
AFL Premiership Season 2020 Fixture Schedule For This Week
The AFL Premiership Season 2020 start from late March through to September with 23 rounds are expecting to be played amongst 18 teams. The season end with Grande Final after matches has been played for several month.
The game have only begun with first two rounds completed while the Women's League has identified its champion before the thousands of crowd.
Like I have said earlier, The Men's of Richmond hosted the Carlton as the round first round will kick off this afternoon Thursday, March 19th. In order to keep you aware of the matches schedule here are these weekly schedule matches with Australian Eastern Time.
Fixtures
Richmond VS Carlton at 9:25pm Thursday, March 19th
Bulldogs VS Collingwood at 9:50pm Friday, March 20th
Essendon VS Fremantle at 3:45pm Saturday, March 21st
Adelaide VS Sydney at 6:35pm Saturday, March 21st
Gold Coast VS Port Adelaide at 9:25pm Saturday, March 21st
GWS Giants VS Geelong at 9:25pm Saturday, March 21st
Hawthorn Hawks VS Brisbane at 5:20pm Sunday, March 22nd
West Coast VS Melbourne at 8:20pm Sunday, March 21st
Official TV Rights For AFL Premiership Season 2020 Live Stream And Free in Australia
The Australian Football League officially has a broadcast deal with free-to-air and pay tv. Fox Sport owns the tv rights for pay tv including the Grande Final while Seven Network holds the free-to-air tv rights to telecast all the matches including the Grande Final end in late September or early October.
Fox Sport have two dedicated channels for live broadcasting of all the game either on dedicated 24/7 Fox Footy Channel (504) or Fox Sport Channel (503). Seven Network holds tv rights to broadcast up to five Live matches per week.
On a contrarily, Football fans are highly recommend to check their free-to-air TV listing on every week, as the Live matches will be broadcast from the non-Victorian Teams Lives from the hosted team state on free-to-air which implies that the matches that are available on free-to-air differ from each states per week.
How To Live Stream The AFL Premiership Season 2020 In Australia
All the Live matches that is being telecast by the Seven Network. It will be available for Live Streaming on the 7Plus App, Available on Android, iOS and desktop. However, there are others alternatives to live streaming each Aussie rules game of the AFL Premiership season 2020 as follows below: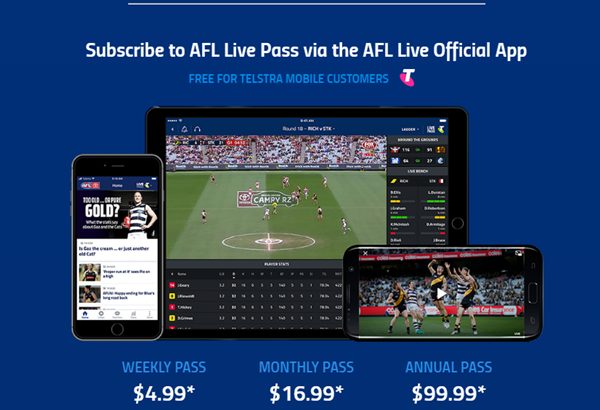 Australian based footy fans can also subscribe an AFL Live Pass which is available for free to some Telstra subscriber. Also you can watch all the matches live streaming on Mobile and Tablet. The AFL Live Pass subscription available for as low as $4.99 per week, monthly subscription cost $16.99 while annual subscription goes for $99.99. Telstra TV app is for those who want to enjoy the matches on the big tv screen. It also support other platforms like Android and iOS can watch via mobile and tablet.
The contents of this streaming service are not available in Australia. It is available to view outside the Australia such as the Pacific Island and the New Zealand. One of the features I like from this service is that users allows to download matches for offline view or pause or rewind the live matches. Watch AFL App available on desktop via web streaming, Android, iOS and Apple TV. You can also install the app on Tiger T3000 Mega 4K receiver. It is usually cost $17 per month.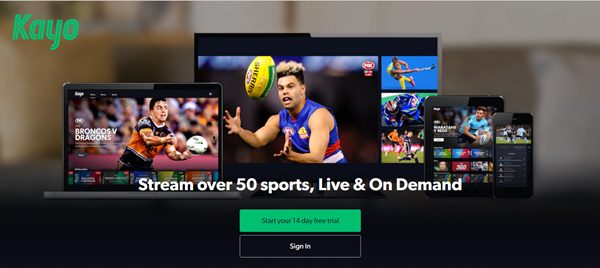 It is the latest Australian Streaming Service that is primarily dedicated for sports. Kayo Sports used Foxtel Sport Package to broadcast live streaming for just $25 per month. Excluding EPL channels, Eurosport and Sky Racing and with your monthly subscription you will be able to watch 2020 AFL Season. You can also sign up and get 14 days trials for free.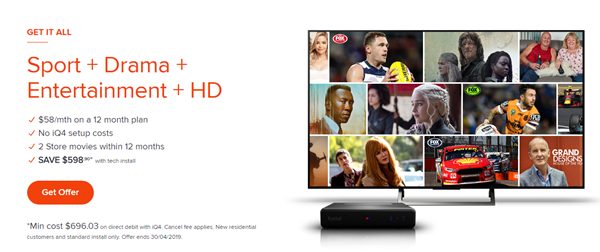 Foxtel Now subscription usually cost $54 per month for sport package. To live stream AFL Premiership season 2020 just sign up for as low as $25 per month. You are good to go to enjoying your every game on live streaming platform. It is only available in Australia.