In countries like UK and Australia, Virtual Private Network or VPN, The internet market is booming which you can take advantage of by investing on it. Yet some host services offers great connections for reseller. If you really want to make money on VPN and become reseller by invest on Network bandwidth and re-sell to individual users.
It is not something easy as you think and you will need some money to invest. You'll need to engage in advertising on social media to get more sales, and make huge profits in returns. Do you really want to make money from VPN?. There are some steps you need to take to become a successful VPN reseller.
SEE ALSO:
Locate A Provider With Good Services
In VPN reseller world, There are tons of choice and pricing. The most affordable for the starter is VPNShazam, It supports all major protocols such as PPTP, L2TP, SSTP, IKEv2, OpenVPN. It also offers good network bandwidth, low price, over 1800 servers in 140 countries, and more than 300,000 IPs across the world. Shazam offers unbranded apps for resellers while you only focus on sales and leave the hardworking for Shazam. You can also check WLVPN from IPVanish as it requires no coding and engineering with good customers services experience.
Alternatively, You can opt in for Hide.me, RapidVPN, NordVPN or IPVanish. One things you need to bear in mind as a reseller is the ability to completely re-brand the services offered to your own brand. To avoid loosing customers your own brand is essential, because if users realized the backend doesn't belongs to you, they may head straight to the source.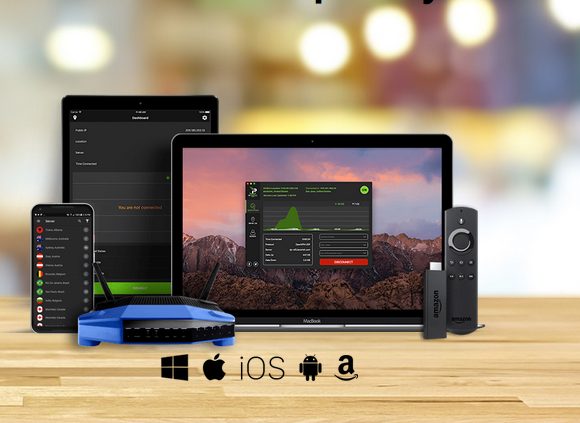 Flexible pricing
In any successful business there must be rivalry, Therefore, you have to do survey price among the top VPN services and make sure your price is reasonable when compare to top VPN providers. To avoid bankruptcy, make the price flexible depend on the price of the service paid for the provider.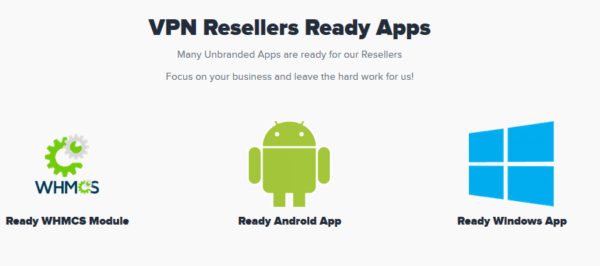 Responsibility Mindness
No matter how you receive a comprehensive technical support, but that is meant for you not your clients. That implies that you're going to take the responsibilities for any problems your clients might be facing. You have to provide new terms and conditions for new clients to limits any potential problems.
Getting the right interface for your VPN setup will reduce some responsibilities that users might be face as flaws such as simple and friendly mobile application and window setup.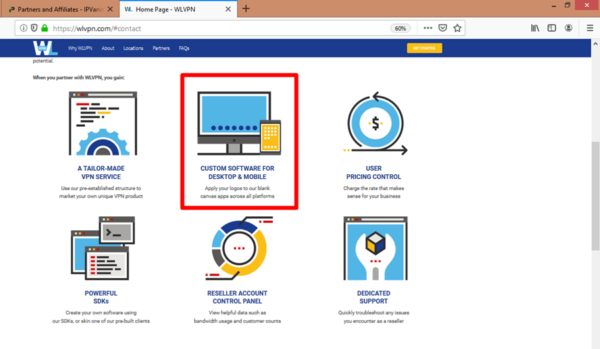 Branding
To make money on VPN, branding is essential in business or organization for recognition. Make sure you're using nice and attractive interface or professional front, customizing available tools on your own company name or branding.
As a VPN reseller or a starter, make sure you exploits nice and attractive logo with design work. Create a website with short domain, because it will help your clients to recommend your services to their friends, and helps the clients to locate and returns to your site easily.
Fees Survey
Different providers offers different wholesales fees. As a VPN reseller try to find out how much you'll be paying by contact the company sales representatives, which aren't usually stated on the white label websites.
We recommend you to go for set fees scheme as it will quickly helps you to make your business grows up faster, Rather than Royalty-based scheme as the set up cost likely to be expensive. In an ideal world, You may be so fortunate to get a Royalty-based scheme at cheaper fees.
Partnership Program
If you're looking for users or clients, the best possible way to get audience for your VPN is through hosting ads or partnership with some tech website, having good traffics and offer the publishers of the website attractive discount per sale comes through his website.
For instance, Majority of the provider offers different percentage sale commission based on monthly, renewal, and annual subscription for running affiliation program.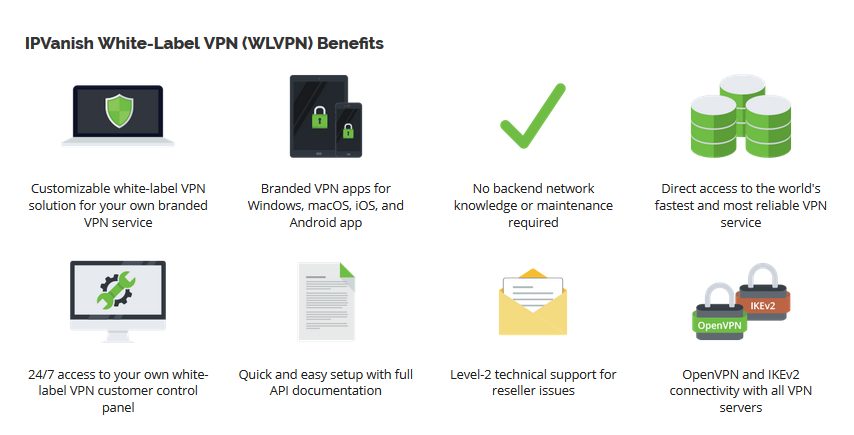 Stay Independent
If you're blessed with a little technical knowledge, and you want to make your name famous in the VPN world. You need to create your own VPN and forget others providers, To becoming world-class providers is not something easy as you thought.
You don't really need huge amount of money to invest, and you don't have host your dedicated server. A dirty cheap cloud hosting package will get you cover. You don't really need to have enough skills to configure. The Open-source Streisand effect will give you necessary tools, which will handle the process of creating servers running wireGuard, Stunnel, OpenVPN, Shadowsocks and many more. See demo here
You can also have access to cloud providers such as Digital Ocean, Google Compute Engine (GCE) and Amazon Web Services (AWS). There may be an option for you to get started for free and when the set up is completed, You need to set up the server with instructions on how to use it.
As it requires third-party users, there may be flaws in speeds, capacity and many more. So you're on your own if anything goes wrong as the set up not up to standard. These are the steps requires on how to make money from VPN.