Security experts had issued warning to be wary of stream and watch the new "Star Wars: The Rise of Skywalker" film or movies online following the threat involving cyber crime scams.
As we head to holidays, the new Star Wars films will rocking the cinemas around the world this week. Many film fans may wish to watch in the comfort of their own homes due to queues frustration. Yet security experts have revealed tons of fake online streaming sites that promised to show the new film. Though they've hidden agenda to stole the credits card of the users.
If you find yourself unlucky enough and to register to these websites. You may see your card credentials stolen and sold on by criminals, who willing catch prey online.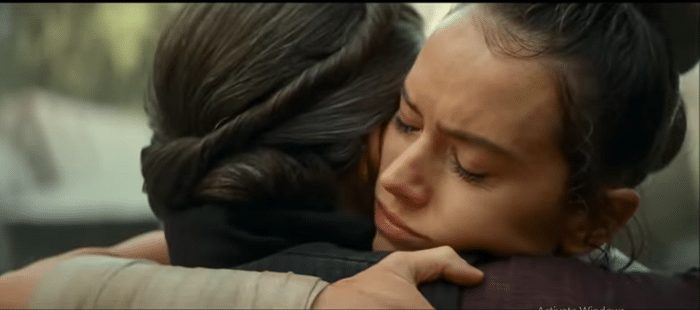 Kaspersky Verdicts On Fake Streaming Websites
Kaspersky issue security warning which revealed over 30 fraudulent sites and social media account claimed and disguised as official movies account that keen on showing movies of the new Star Wars film.
Most of these websites gathering user's credit data under the following necessary registration step on the site portal. There may be increase in number of these fake accounts and sites due to high demand of the new Stars Wars film.
About 65 malicious online files are reveal pretends as the copies of the film and tons of social media claiming to be real profile that could release free copies of the film.
Nearly 100th of infections from Star Wars has revealed by Kaspersky related to malware that could harm the user devices which allows the criminals to penetrates and steal user's data.
More than 285,103 attempts has been made to infects more than 37,772 users who keen to watch the new Star Ward movies this year. Also there's a 10 percent increase when compared to the last year report. Kaspersky also reported that the attackers has used more than 11,500 malicious files targeting Star Wars in 2019.
Just like we know, Streaming or how to watch "Star Wars" has a high volume of searching in google. Therefore these cyber criminals and fraudsters try to invest on popular topic as reported by Tatiana Sidorina (A Kaspersky Security Researcher).
These attackers even engage in digital marketing just to make the malicious websites accessible online and even appear in search engine. We advice users to be cautious and stay away from watching film online rather watch via official way even if you need to wait for time to get ticket on the queues.
Solution To Keep Your Credit Card Data Safe Online From Hackers
We also suggest to use VPN to keep your credit card details safe online. The best and recommendable VPN is Ivacy VPN. It gives freedom to internet users, very fast, and available at affordable price. There's dedicated server for streaming with built-in Youtube, Netflix and others.
If you don't have access to VPN, then it is good to double-check the free streaming sites domain if the URL contains SSL certificates. Find time to read review about it. If even before you download Star Wars Movies video file from a website you consider to be legitimate and trusted. The file extension must end with .mp4, .avi and .mkv. It may look like any other video formats but not .exe format as Kaspersky team warned. These are the best way to stay online while stream and watch the new Star Wars film online.
SEE ALSO: