Pipul TV is a Nigerian-base Regional IPTV service provider for West Africa. It providing over 500 live premium quality and catch-up TV content. It revolving more than 19,000 video-on-demand titles monthly for an affordable amount.
Overview
Pipul TV featuring a fully-mobile set-top box (android tv box) with free data and collaborative video gaming. It offers live games while enjoying your favorite sport from the comfort of your home this season. It has dedicated football channels, top European, American, and Asian League ls, and much more, all in full HD.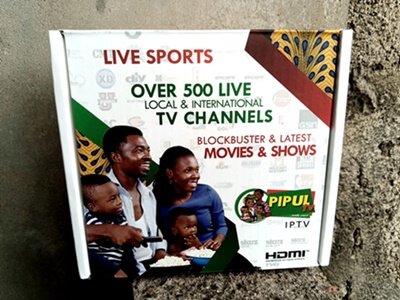 Pipul TV Set-Top Box Perfomance
The set-top box is powered by the powerful processor amlogic, fast in operation. The system memory is 1GB and 8GB internal storage. Pipul TV app featuring unique user interface with easy navigation offering more than 5,000 contents for both live and vod.
ALSO READ: Cruise TV Nigeria App: Watch Movies For Free With 100% MTN Data Free Streaming App
Contents
The contents include news, sports, movies, Kiddies, Entertainment, Life Style, Science, Music, Comedy, Religious, Nigerian, US, UK, Europe, Africa, Asia, and Arabia channels. It cost N3,500 monthly as a subscription to access their contents. It is also occasionally offering free unlimited internet data to its loyal customer.
Set-Top Box Price And Subscription
Price: N25,000
Subscription: N3,500
How Does Pipul TV Work?
A regional Internet protocol television known as IPTV provider in Nigeria. The company exploits the android tv box or set-top box with its pre-installed app.
It requires one-time registration for collecting the user's data and use the credential to login to your Pipul TV account. You can query your subscription or reset the password if forgotten using the registerred email.
The company offers unlimited internet data like the monthly subscription for N3,500 to access their content. You don't need to worry again about internet data consumption. Your Pipul TV subscription gets you cover to stream morning till night.
By default, Pipul TV offer you a virgin MTN Sim card paired with its decoder. The MTN Sim card is purposely meant for this service and no more or less i.e., you can't use the Sim card to make a call or receive text messages.
Occasionally, the network might be down at that time but not often. Pipul TV decoder allows you to connect to an external connection through Wi-Fi to access the content (data charges will be applied).
Besides the streaming data, It is occasionally offers free unlimited internet data to connect to the external device using the decoder's Wi-Fi hotspot.
It was recently announce by the provider to allow two of their decoders to use one subscription; this is a great addition.
READ ALSO: The Best Major Streaming Services In U.S, Canada And Australia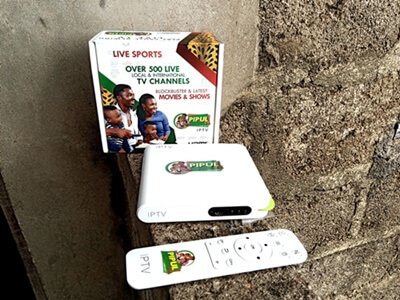 How To Buy Pipul TV Decoder?
If you show interest in buying a Pipul TV decoder, you can contact me or visit the official accredited agent very close to you to place an order.
Pros
It is affordable and alternative to Yayi and DStv if you're in an area with a high-speed internet connection of MTN. It is very portable while on the move. Easy access of Pipul TV website to make subscription and recover the forgotten password.
Con's
Internet connection might be an issue if you're in a low-speed area. Once in a while, the Pipul TV decoder needs to restart or reboot if it fails to load their pre-installed app. lastly, I don't know if the company is a true partnership with MTN.
As per checking some VOD channels aren't working as at the time of testing. Hopefully, those channels will be restore as soon as possible. For more details visit Pipul tv official page.