Normally, Okta, the popular identity and access management service, announced earlier this month in the conference to launch Lifecycle Management Workflows. The latest tool that assist IT teams build and manage IFTTT in the like of automated processes with the help of flexibility graphical interface.
What is Okta?
According to wikipedia, Okta is a publicly traded identity and access management company located in San Fransisco. It offers cloud software that assists companies to manage and secure user authentication into real modern application.
It also helps developers to build identity controls applications, devices and website web services. Okta was founded in 2009 and had its first public offering in 2017. In January 2019, The CEO of the company reported that, the firm has over 100 million registered users across the world.
Okta has provided six services, including a single-on solution that allows users to log into different system using one centralized process. For instance, the company claims the ability to log into Workday, Salesforce, Slask, and Gmail with a single login. It also provides API authentication services built on top of the Amazon Web services Cloud.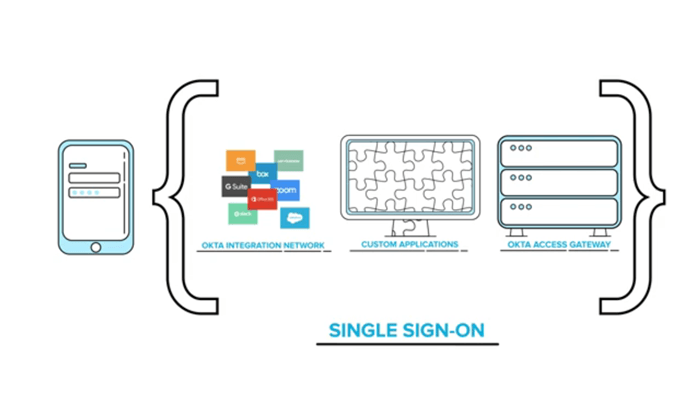 SEE ALSO:
What Does Okta Do?
The latest service is an extension of Okat's existing automation tools. However, one of the major role performs here is that IT teams and developers can now easily build complex identity-centric workflows across different application platforms.
Developer and Teams can easily automate an onboarding and offboarding workflows process, setting up new account and at the same time start processes on third-party services. The competitors do all these in manual process that prone to error.
Using latest technology helps enterprises today, but complexity is a vast problem of changing workforce and technology ecosystem. The chief product officer Mr Diya Jolly said that, there's no better challenges it can create rather than the lifecycle management.
The Okta Lifecycle Management Workflows provides adequate security for enterprise through its simplicity and flexibility in user experience. It also improve the efficiency by keeping organizations secure without complexity of writing programming.
The Lifecycle management provides nice graphical interface and make it easier to build these automation processes. Okta also provides option to provisioning and de-provisioning account workflows access and for managing conflicts when two clients bear the same name.
The pleasant and productivity in Slack make millions of people rely on it. Beside making their work easily, Okta Lifecycle Management Workflows improves the efficiency by automating users workflows without requiring to writing codes.
It has been launched along with the core technologies such as Directories Integrations, Workflows, Devices, Insights, and Okta Identity Engine. Okta Fastpass is another new product which allows user to use passwordless authentication on any device as new platform services.
SEE ALSO: