After speculations, Nintendo has officially launch a new Nintendo switch lite console (Handheld version). It is a smaller version of the Nintendo Switch. It features in different colors such as yellow, gray and turquoise.
The players around the world already enjoying Nintendo Switch and its growing catalogue of games. With Nintendo Switch, you can play on your TV at home and detach the Joy-Con controllers to play with friends or undock the system to take it with you wherever you go. You can find your way to play game. That's for Nintendo switch as it support many styles of games.
According to Nintendo, The Nintendo Lite version strictly dedicated for handheld console. The device features with integrated controls. The Nintendo Switch Lite can play any game support handheld mode.
Nintendo Switch Lite Key Specs
Strictly Handheld
It measures 91.1mm x 208mm x 13.9mm and weighs 275g
Smaller Screen, 5.5 inch LCD with 1280 x 720 screen resolution
Support handheld games(but not all)
Battery capacity last for 7 hours
SEE ALSO: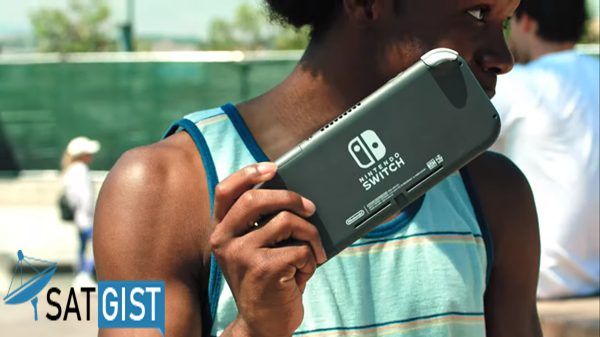 Body And Design
The Lite Switch version , It's compact, lightweight, and easy to take along with on-the-move. The front of the device looks beautiful with curve edges. It will be available in three different colors such as yellow, grey and turquoise. The main unit and control inputs are integrated into one pieces of hardware.
Furthermore, The directional buttons have been swapped out for a +control pad. In fact, the control inputs are different from the Joy-Con controllers included with flagship Nintendo Switch console. The HD features and IR Motion Camera have been removed. To play games like 1-2 Switch, You'll need extra Joy-Con controllers
With the Switch Lite handheld version, you can play handheld mode games like Super Smash Bros Ultimate, Super Mario Odyssey, The legend of Zelda: Breath of the Wild, Mario kart 8 Deluxe. To determine if a game supports handheld mode, just look at the back of the software packaging under "Play Mode" and you see below picture.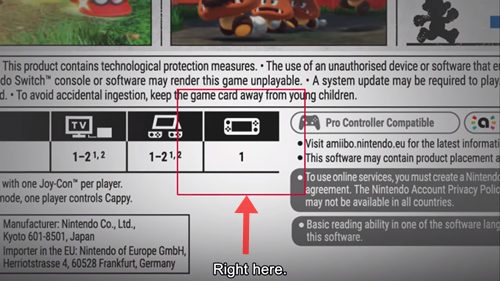 Since Nintendo Switch Lite has different unique features over Nintendo Switch, you can visit the Nintendo Switch official website for help to deciding which Nintendo consoles is the best and suit your needs.
Five Changes You Need To Know About Nintendo Switch Lite Console
No Docked Mode
Joy-Cons are not detachable
It has a D-Pad
Better Battery Times but Smaller Screen
Cheaper Than Regular Switch with $100 cost differences
What Are The Advantages of Nintendo Switch Lite Over Regular Switch
The issues of looking around to buy Additional Joy-Con has been fixed on the Nintendo Switch Lite, though some software packaging won't work on it. However, Regular Nintendo Switch basically meant for someone who doesn't like sharing.
Since Nintendo Switch Lite handheld comes out, The 3DS will be removed from all our collective memories. It is cheaper than regular switch with $100 worth of purchasing cost. The Nintendo Lite is very portable and easy to take with on the go. Nintendo lite also support sharing, That means you can play games with your friends.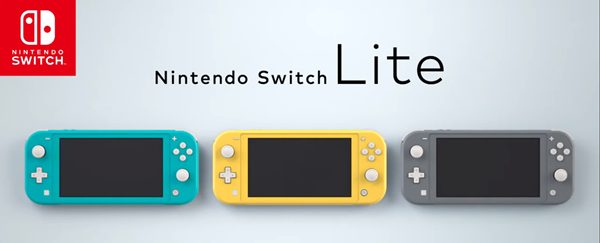 Released Date, Price And Availability
The Nintendo Switch Lite console will launching on the 20th of September, for as low as $200 (AU$330 and 200) less than 2month before the Pokemon Version will be out on November 8th at the same price.