Both TV3 and Ghana GTV Sport Plus are currently showing Total AFCON 2019 held in Egypt. Majority of Satellite TV enthusiasms loved to watch AFCON because of the English commentary. In spite of this, some are people with good decoder able to watch AFCON via TV3 And Ghana GTV Sport plus. Some people find it difficult simply because there satellite decoder or receiver are either outdated (Not Multi-Streams Decoder). Or the users don't know how to enter biss key into their respective decoder. That's why I'm here to teach you how to fix TV3 not showing. And GTV Sport Plus not Scanning or appear on the channels list after scanning on some decoder.
Let's try to analyse these problems one after the other by starting with TV3 Channels.
Brief Background of TV3 Network Channel
TV3 Network channel is a Ghanaian local Free-to-air broadcasting channel. It is private sector and owned by Media General Ghana Limited founded in 1997. TV3 Ghana offering variety of television programmes including news, TV Shows, Business, Politics, dramas and Sport.
The TV3 Network Channels are available on Satellite via Astra at 28.2e using at least 60cm satellite dish antenna across West Africa. The rest African region can use wide dish antenna to catch TV3 signal. You can also watch r live streaming TV3 Network Channel on the go via mobile application. for more details visit their official website.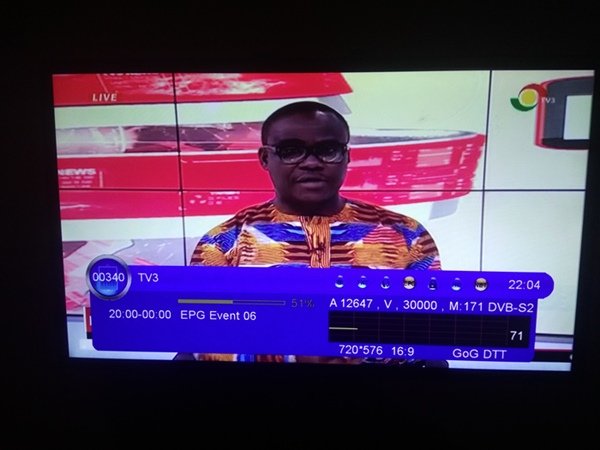 How To Fix TV3 Network Channel Not Showing On Some Decoder
Just like I have said earlier, The major causes of the issues of TV3 channel not showing is that, either your decoder outdated or lack of knowledge on how to enter biss key on decoder to opening TV3 channel for free.
If you notice that your TV3 channels not showing, I will suggest you to purchase new receiver or decoder because it may not meet up with technology improvements. I will recommend you to buy Tiger M5 super or T20 Range or Tiger T245+ as they are cheaper than Tiger T3000 Mega or Mediastar Z2, Icone Irone 4K decoder.
Another reasons why TV3 not showing on decoder is that the TV3 Biss key is outdated or inadequate knowledge to implements or enter the TV3 Biss Key on your decoder correctly.
Disclaimer: All the information below are subjected to the purpose of educating each other and intent not to violate or copyright infringements.
TV3 Active Biss Key: 9A 24 FD BB BB 26 38 19
OR
CW: 9A 24 FD BB BB 26 38 19
Index: 00 (as default for decoder)
Provider ID: 1FFF (as default for decoder)
Some Satellite decoder or receiver doesn't support CW or Biss key while advance receiver support both key protocol.
SEE ALSO: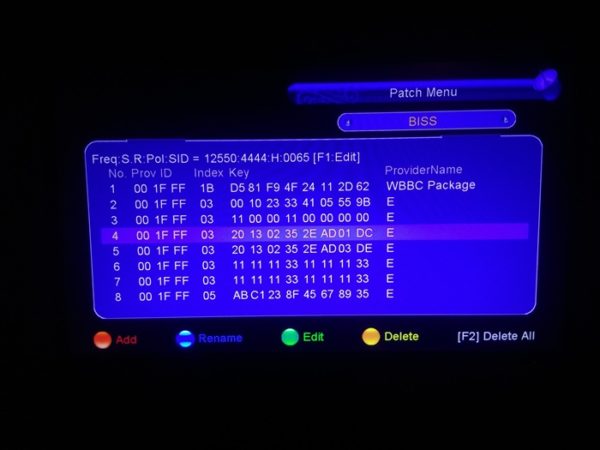 How To Enter Biss Key On Tiger Receiver
First of all, You have to check the "patch menu" if ON or OFF, usually found under Installation menu. If it isn't found there simply press F1+111 to enable Patch scroll down to select "enable internet". The patch menu will there. To enter biss key just follow steps below
Press Menu
Navigate to "Installation" and Press Ok enter 0000 as default pin
Scroll down to "Patch"
Navigate to Biss
Press red button to "Add" Biss key and enter TV3 Biss Key: 9A 24 FD BB BB 26 38 19
Press ok to save.
Note that If you owned Autorole Biss and PowerVU decoder, TV3 channel will be automatically opening without following the steps stated above
To know more about how to enter biss key on others decoder simply read my tutorial here, Let's move on to the second part. That's the issues of why Ghana GT Sport Plus not appear or showing on the channels list after scanning
Brief Background of GTV Sport Plus
GTV or GTV Sport plus is also a Ghanaian digital satellite free-to-air channels owned and managed by Ghana Broadcasting Company (GBC). It is primarily dedicated for Sport both local and international sports events. GTV Sport Plus is available on Astra at 28.2e. you can also watch GTV Sport Plus on air via live streaming mobile app. you can visit Google Playstore to download or Visit official website.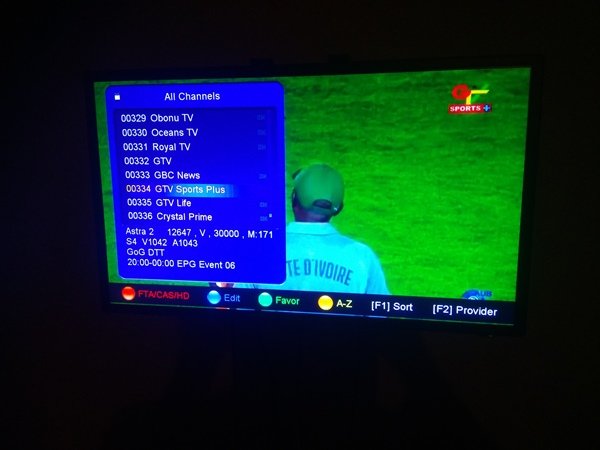 Why GTV Sport Plus Not Showing After Scanning?
The reason why Ghana GTV Sport not showing is that, The channels support multi-streams as it is basically for Primary Distribution of Digital Terrestrial TV (DTT) and Mobile TV over satellite. The migration from DVB-S to DVB-S2 enable the provider to transport many streams Or IP streams via one satellite carrier in a transparent way. That's why TV3 on air made possible. Some channels with Multi-streams frequency are available here.
How To Determine Satellite Receiver Or Decoder with Multi-Streams Features
To determine the satellite decoder with multi-streams is very simple. What you need to do is to look at the specifications written on the carton. Any decoder with DVB-S or DVB-S2 complaint is Mult-streams decoder. Sometimes the specifications may be confusing, You can ask the dealer or seller that you want to buy Multi-stream decoder.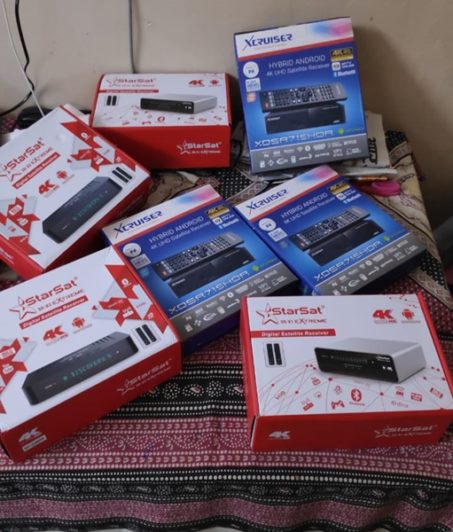 Multi-Streams Compliant Decoder
Tiger T245+ Lazer
Tiger T8HD Ultra
Mediastar Diamond Z2
Tiger T3000 Mega
Tiger T3000 Extra
Premium HD Receiver
Strong 4950 Series
Tiger M5 Super
Range T20
Xcruiser
GSKY
Hellobox
Starsat Extreme 20000HD
Starsat Extreme 90000HD
Icone Iron 4K
Icone Iron Plus
Skysat V10, V10 Plus, S2020
Freesat/ GT Media V7HD, V7 Combo, V7 Max & V8 Series
Geant Boxes
Sunplus receiver like Qsat, Strongest, Cobox, Elephant 2020, Csat Pro and so on.
If you find this post informative don't hesitate to share with your friends and across social media.