Just like we promise to keep updating you guy with the latest free-to-air channels, Nigeria Mux package is the next to review, satellite, beam, frequency, polarization, symbol rate and easy installation on how to track it on Intelsat 33e at 60.0e.
About Nigeria Mux Package
Nigeria Mux Package is a free-to-air digital satellite tv owned and manage by Nigerian broadcasting centers. It is a group of local channels from Nigeria from different tribes and region aimed to promote African Cultural Heritage.
Nigeria Mux offers different TV programmes in news, entertainment, documentary, educations and many more.
Satellite, Beam & Dish Size
To watch Nigeria Mux package, you have to point your dish to Intelsat 33e at 60.0e. The beam or satellite signal coverage covers Sub-Sahara Africa with minimum of 1.8m dish above. However the beam does not favor the North-East Africa.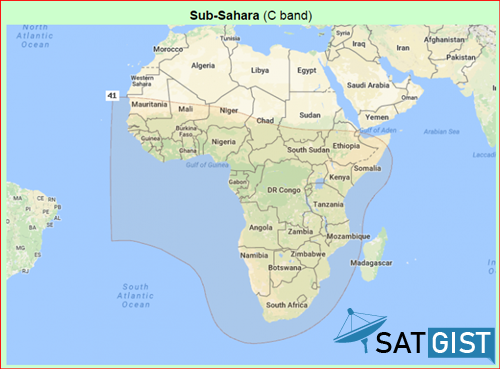 SEE ALSO:
Frequency, Polarization, Symbol Rate And Channels Lists:
3970 R 18315
Lagos TV
MITV
Silverbird TV
TVC News
TVC
Wazobia TV
Trybe TV
Spice
Televista TV
OnMax
Soundcity TV
Wazobia TV Max Lagos
Arewa 24
Lumen Christi TV Network
Rhythm
Ray Power
Naija FM Lagos
Wazobia FM Lagos
Star FM 101.5
4055 R 16913
Wazobia Max Lagos
Arewa 24
Wap TV
ITV (Nigeria)
Liberty TV (Nigeria)
Tiwa 'n2 Tiwa
Rave TV
Core News TV
R2 TV
Spice
Rivers State TV
Ogun State TV
Broadcasting Corporation Of Oyo State
Edoo Broadcasting Service
Requirements For Dish Antenna Installation
Minimum of 1.8m or 6ft dish antenna with C-band LNB
Digital Satellite Receiver
Satellite Tracker or Satfinder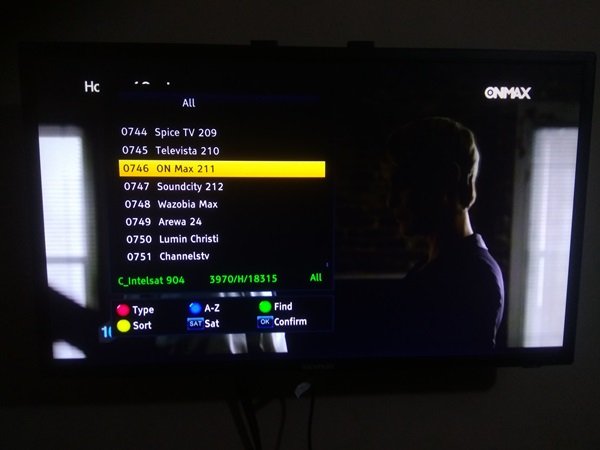 How To Track Nigeria Mux On Intelsat 33e At 60.0E
Firstly, You need to connect your dish antenna with C-band to the Satellite Tracker or Finder and make sure there's tight connection.
Proceeds to Manual Scan Menu on your Tracker by enter the Nigeria Mux frequency, polarization and symbol rate to Intelsat 33e At 60.0e.
Next, Start tracking and point your dish down towards achieving signal and make sure you the signal quality reaches 65% and above.
Tight your dish antenna very well to avoid signal loss and remove the cable from the tracker.
Connect the cable to the receiver and proceeds to "Antenna Installation".
Choose appropriate or create satellite, verify the settings and proceeds to "Scanning" change the "scan mode or type" to "Blind Scan" then Press OK to starting Scanning.
Once the scanning completed, press exit and enjoying.
Suppose you are using dish antenna with motorized jerk, All what you need to do is to enter the satellite parameters manually and point your dish antenna toward Intelsat 33e at 60.0e and start scanning after hit signal, Once the scanning completed, Press exit to the screen and start flexing with Nigeria Mux Channels. If you are still looking for others Nigerian Channels you can click here. This is what I have for you today guys. Stay bless and don't forget to share it with your friends and family.