Total African Cup of Nations known as AFCON 2019 will be kicked-off tonight. It is schedule from June 21st to 19th July, 2019 though it was adjusted because of Ramadan. AFCON 2019 will be held in Egypt as the host nation after stripped Cameroon. It was due to inability to produce facility and adequate security for the event. There are some facts you need to know about African Cup of Nation 2019. And how to watch AFCON 2019 live on Satellite TV and Streaming for free from anywhere.
There are some facts you need to know about AFCON 2019 and How to watch AFCON 2019 live on Satellite TV and Streaming for free.
Facts You Need To Know About AFCON 2019?
Do you know that? Egypt is the host country of the 2019 Total African Cup of Nations otherwise known as AFCON 2019. Twenty-four team will be participate in this tournament including the host country. About five stadium were approved by the CAF for AFCON 2019 tournament. The Venue Including Cairo International Stadium, Al Salaam, Alexandria, Suez And Ismailia Stadium, These Stadium are hosted in four-cities.
These event will mark 32-edition of African Cup of Nations since started in 1957 and Sudan was the first country to host. Cairo International Stadium is the second largest stadium in Africa with 75, 000 capacity. It will host the opening ceremony, first match and the final of the AFCON 2019. Mean while, Alexandria Stadium is the Oldest Stadium in Africa with 20,000 capacity.
The Video Assistance Referee (VAR) In AFCON 2019
VAR known as Video Assistance Referee will be first introduce in the quarter-final of the AFCON 2019 or African International tournament.
SEE ALSO:
Three Major final has hosted in Cairo International Stadium, Egypt won the two in those final in 1974, 1986 and 2006. The Egypt mascot approved and satisfied by the Egyptian to be the official logo for AFCON 2019. The following teams will be participate in the tournament as Egypt, Nigeria and Cote D'voire as one the favorite teams to lift the trophy.
| | | | |
| --- | --- | --- | --- |
| Algeria | Angola | Benin | Burundi |
| Cameroon | Cote D'ivoire | Dr Congo | Egypt |
| Ghana | Guinea | Guinea-Bissau | Kenya |
| Madagascar | Mali | Mauritania | Morrocco |
| Namibia | Nigeria | Senegal | South Africa |
| Tanzania | Tunisia | Uganda | Zimbabwe |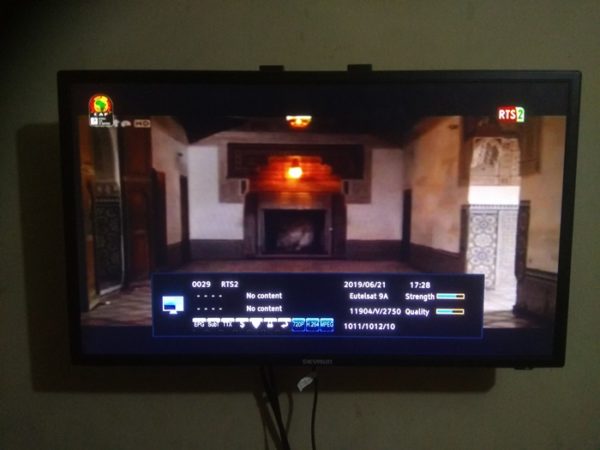 How To Watch AFCON 2019 Live On Satellite TV For Free
TV5 Monde Afrique is the official free-to-air channel to telecast live AFCON 2019 in Africa in French commentary. Yet, There are some others channels too across Africa like CRTV Sport, New World Sport and many more. Here is How To Watch AFCON 2019 Live On Satellite TV by point your dish antenna to anyone of the satellite shown below.
| | | | | | | |
| --- | --- | --- | --- | --- | --- | --- |
| Channel Name | Satellite/Degree | Fre | Pol | SR | Beam | Dish Size |
| Crtv Sport | Eutelsat 16A at 16e | 10845 | H | 30000 | Ku/Sub-Sahara Africa | 60 cm Above |
| RTS1 | Eutelsat 16A at 16e | 10845 | H | 30000 | Ku/Sub-Sahara Africa | 60cm Above |
| NW Sport 1 & 2 | Eutelsat 16A at 16e | 12562 | H | 30000 | Ku/Sub-Sahara Africa | 60cm above |
| NW Sport 1 & 2 | Eutelsat 10A at 10e | 3777 | R | 6480 | C-band/Africa | 1.2m above |
| CIStv | Eutelsat 10A at 10e | 3689 | L | 1083 | C-band/Africa | 1.2m above |
| TVT/RTB/TVT Int'l | Eutelsat 9A at 9e | 11904 | V | 27500 | Ku/Africa/Europe | 1m above |
| Occa Africa/Tele Sahel/RTB/RTS 1 | Eutelsat 5A at 5e | 3727 | R | 29950 | C-band/Africa | 1.8m dish above |
Others Broadcasting Satellite TV Channels are:
Territory
Channel
Algeria
EPTV
Asia-Pacific
BeIN Sports
Australia
beIN Sports
Bangladesh
Sony SIX
Sony ESPN
Benin
ORTB
Bhutan
Sony SIX
Sony ESPN
Brazil
DAZN
Canada
beIN Sports (English)
Univision Canada (Spanish)
RDS (French)
Cape Verde
RTC
Caribbean
Flow Sports
Central America
ESPN
Colombia
Caracol TV
RCN Television
Democratic Republic of the Congo
RTNC
DOMTOM
France Télévisions
Egypt
Time Sports
Equatorial Guinea
RTVGE
France
beIN Sports
Gabon
GTV
Ghana
GTV/KTV
India
Sony SIX
Sony ESPN
Ireland
Eurosport Ireland
RTÉ Sport
Israel
Sport 5
Italy
DAZN
Ivory Coast
RTI
Cameroon
CRTV
Japan
NHK
DAZN
Maldives
Sony SIX
Sony ESPN
Mali
ORTM
MENA
beIN Sports
Mexico
Televisa
ESPN
Morocco
SNRT,2M
Mauritania
TV de Mauritanie
Nepal
Sony SIX
Sony ESPN
Netherlands
Fox Sports Netherlands
New Zealand
Sky Sport
Norway
TV 2 Sport Norway
Pacific Islands
Pakistan
Sony SIX
Sony ESPN
Portugal
Eurosport Portugal
San Marino
DAZN
Senegal
RTS
South Africa
SABC
South America (except Brazil)
ESPN
South Korea
JTBC3 Fox Sports
Southeastern Europe
Arena Sport
Spain
Eurosport Spain
Sri Lanka
Sony SIX
Sony ESPN
Sub-Saharan Africa
SuperSport (English and Portuguese)
TV5Monde Afrique (French)
Canal+ Sport Afrique
Togo
TVT international
Tunisia
ERTT
Turkey
Smart Spor
United Kingdom
Eurosport
United States
beIN Sports (English and Spanish)
Vatican City
Fox Sports Italia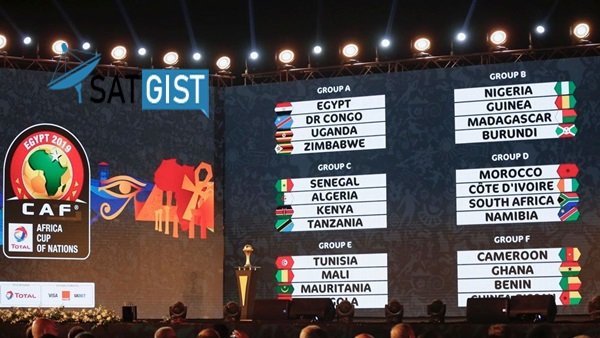 How To Watch AFCON 2019 Live On Streaming Apps For Free
To watch or Live stream African Cup of Nations, You need to bear it in mind that your privacy is not secured except using VPN like Express VPN, Nord VPN, CyberGhost, IPVanish, Namecheap VPN and many more.
You can watch African Cup of Nations Live streaming safely without using VPN and break copyright laws as long as the content you are steaming is unique and allowed in your country.
In US, Fubo TV, Bein Connect and SlingTV are official broadcaster of AFCON 2019, both Fubo TV and SlingTV support free trials for a week. Mean while, Bein Connect is currently offering promotion for both new and existing customers, subscribe to any package on Bein Media for a month and get three month free in return.
In UK, Eurosport and TVPlayer are the official TV right broadcaster in UK, if subscribe to eurosport you won' be charge at any cost, but TVPlayer offers its serviecs at affordable price for £6.99 per month. TVPlayer will offer you a month free immediately you sign up and later can cancel without charging you which I believe can let you watch AFCON 2019 for free.
Don't take bait as the free streaming contains some suspicious link used to track and monitoring your online activities. Please be warned.
Recommendation
If you can't afford to use Satellite TV platforms to watch 2019 African Cup of Nations, then you can live streaming via App or website, but you need to use VPN to protects your privacy and unblock the connections. You can also subscribe to MYHD IPTV if you have tiger, mediastar, starsat receiver or Android TV box to enjoying AFCON 2019 fully without any panic.