Every Friday night WWE Smackdown will comes to live on Fox sport as the new home of WWE. The Friday's WWE Smackdown has host numbers of formal wrestling stars to celebrate 20th anniversary of FOX including Hulk Hogan and stone Code. The main event will featuring the champions to defending his championship against the challenger. Today I'm going to showing you how to watch and live stream Friday night WWE smackdown.
Friday Night Smackdown Schedule
Dec. 20: Barclays Center, Brooklyn, NY
Dec. 27: Little Caesars Arena, Detroit
How To Watch WWE Smackdown On Every Friday's Night On FOX Sport With Cable n Africa, Europe And Asia
In Asia and Africa, A die-hard wrestling fan will always look for a way to watch his favorite wrestlers on the stage be it champion defending his championship or as a challenger. If you have the satellite dish and advanced receiver, you can turn your dish to Hotbird 13B, Turksat 4A, Eutelsat 9B and Eutelsat 7A to watch WWE Smackdow shows for free.
If you subscribe to Nova, Cosmote TV (Greece), D-smart Tivibu and Digiturk and the subscription still active via satellite. From these satellite package, you can watch WWE Smackdown on every Friday live and exclusive on Fox Sport.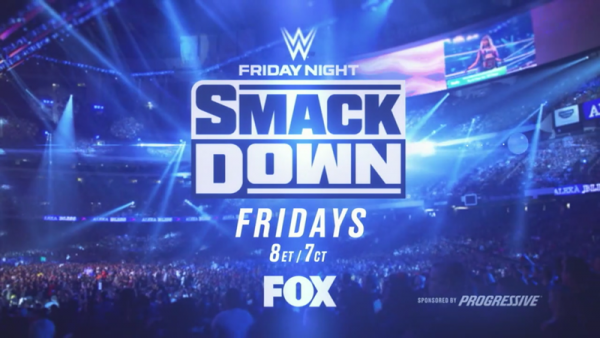 How To Live Stream WWE Smackdown In US
In US, wrestling fan can subscribe to FOX Sport and get access to live stream Smackdown on every Friday night as the company sign a deal worth $205 million per year. FOX Sport also available on Fubo TV and Hulu TV.
Live Stream WWE Smackdown In Canada
Canadian can subscribe to Sportnets worth $19.99 per month and get access to stream WWE. In addition, you can watch more than 300 NHL, MLB, and NBA games though limited blackouts is apply.
How To Live Stream WWE Smackdown In Australia
Fox8.TV will airing next show on Saturday at exactly 10am live and exclusive. The primetime on Fox8 will also offer WWE on demand for the Australian. The next WWE episode will be available on Freeview on live and on demand. You want live stream on pay per view for Smackdown, WWE Raw and Royal Rumble.
How To Watch And Live Stream Friday's Smackdown From Anwhere
If you still far from home and you want to watch your local coverage, then it is time to get a VPN to unblock geo-coverage. VPN will make you appear as if you're back at home. I suggest to go for Ivacy VPN as it has dedicated server for streaming and get freedom of internet.
After getting a VPN, then you can login to anyone of the stated streaming services or head straight to Foxsport.com. Alternatively, You can request for MYHD IPTV, DStv IPTV and others available to live stream WWE Smackdown. There are tons of IPTV sellers online just head to reddits to make a request and follow up every single comments.
SEE ALSO: