The New NBA 2019-2020 regular season is currently going on. Learn how to watch NBA games live stream. You can also catch every game from anywhere live on satellite cable.
In last season, The Raptors from Toronto, Canada managed to dethroned the Golden State Warrior who were the NBA champions for the third time. The Raptors beat Warriors by 114-110 to claimed the NBA championship for the first time in history.
In this 2019-2020 NBA regular season, All the teams will play 1,230 games through out the NBA 2019 season. The Los Angeles Clippers strengthened the team by signing former Raptors star Kawhi Leonard and Paul George, Los Angeles Clippers are the favorites to win 2020 NBA season.
In this article, I will show you how to watch NBA regular season games live on satellite cable. Even while on the move, our guides will show you how live stream on your TV set or mobile streaming devices.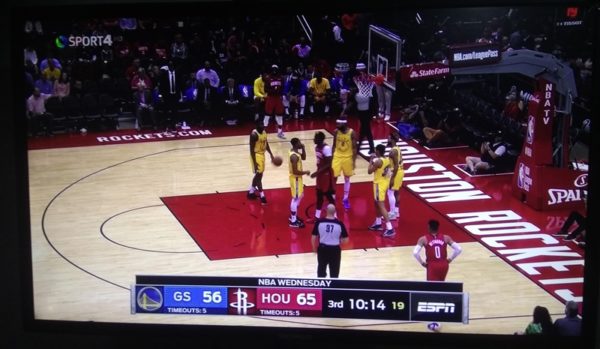 How To Live Stream NBA Online
NBA streaming Service is the best option for those who wish to watch every game throughout the NBA regular season. NBA Team Pass will gives you access to watch every live game for one team with replays and audio broadcasting. However, NBA League Pass will gives access to watch every games for all teams in the NBA.
Basketball fans can sign up for NBA Team Pass for $119.99/99.99 pounds per year. While NBA League Pass cost $199.99/184.99 pounds per year. Meanwhile NBA League Pass premium cost around $249.99/214.99 pounds per year. Though there's restrictions on these two plans as you won't be able to view local live games, don't worry I will show you how to get over this restrictions.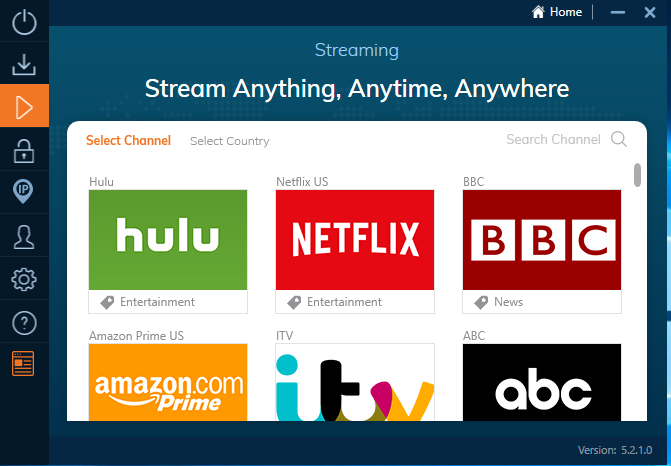 How To By-Pass Restriction On Live Local Basketball Game
Restrictions simply means when there's no official broadcast option in your country, that's means your country doesn't have local coverage for live NBA games at that moment. The best option for you to get the best of your NBA League Pass subscription is to get a VPN service.
The VPN will change your country IP address and appear as you are from different country totally. I can confidently recommend Ivacy VPN for you, simply because it is easy to setup, dedicated server for streaming which streaming service like Netflix and so on.
The Ivacy VPN provides internet freedom and protect your online privacy, unblocking Geo-blocked websites. The speed is superb and unblocking foreign Netflix and iFlix. You can sign up for Ivacy VPN for as low as $1.99/month.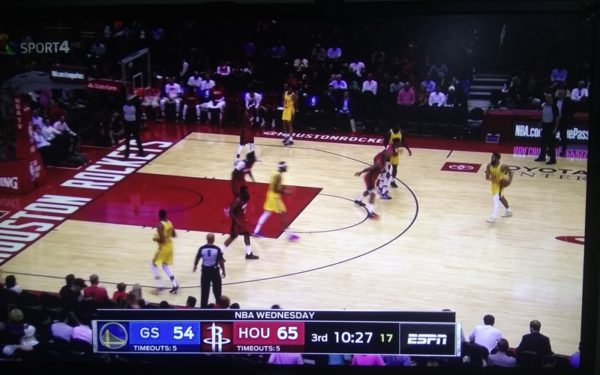 Watch NBA Live Stream In The United State
If you live in the United State of America and you prefer to watch NBA game on satellite cable, then I will recommend you to subscribe to AT & T for $57.99/month. Military personnel in U.S can get AFN Network official decoder and start enjoying.
If you already own an unofficial cable subscription before, It is good to check and add the missing channels on the package. These channels includes ESPN, ESPN2, ESPN3, TNT, NBA TV, ABC, NBC Sport and Fox Sport.
For those that prefer to stream live NBA games, here are the few best streaming service for watching basketball online:
FuboTV
It is sport dedicated streaming service and the subscription cost $55/month. It gives user to live stream games from Fox Sport, NBA TV, NBC Sport and TNT. However, it doesn't includes ABC or ESPN and you can sign up for FuboTV.
Hulu with Live TV
Hulu with Live TV offers streaming services which includes Regional Fox and NBC Sport, ABC, ESPN and TNT, but does not includes NBA TV. The subscription cost is $45/month and you can sign up here.
Sling TV
Orange package will give you access to ESPN and TNT, but no regional sports network. It cost $25/month and extra $10 to get NBA TV. It doesn't have regional sports network and not worth to have ABC as well and sign up here.
Playstation Vue
With Playstation Vue, you can get access to ESPN, ABC and TNT. However with extra $5 charge makes $55/month will give you access to get NBC regional sports network, Fox sport and NBA TV. To get started visit here to sign up.
YouTube TV
The YouTube TV subscription cost $50/month, ABC, ESPN, TNT and NBA TV, It also includes local Fox sport and NBC regional sports network and click here to sign up.
AT & T
You can only get ESPN, ABC and TNT channels on AT&T Now's package but no NBA TV channel included. However, upgrading to AT&T's Max package which cost $70/month will give you access to NBC Sports Network and local Fox Sport channels.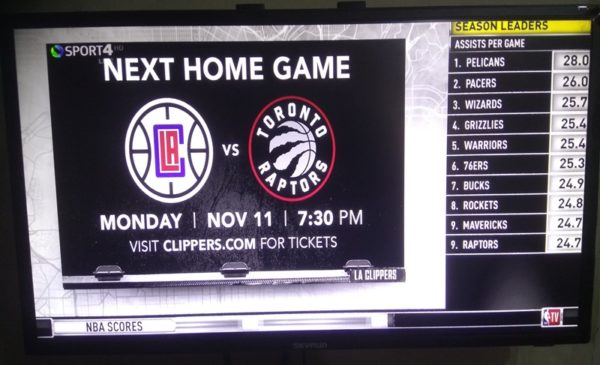 How To Live Stream NBA Live In United Kingdom
Sky Sports is the official tv rights owner in the UK for every games on NBA as the company still have 2 years contract left with the NBA. All Premium Sky Sports subscriber will have access to all NBA and WNBA. It also includes Christmas Day Game and All-Star Week in February next year.
In case you missed the live NBA action game, then as Sky Sport subscriber, Sky Sports will still repeat games in the next day. You can also record the live NBA game and watch later on Sky box. Your Sky Sport subscription will additional give you access to watch NHL, UFC, AFL, English Premier league and so on.
Alternatively, there's Sky Sport Pass subscription from Now TV, just to watch baskeball games only if you don't like to subscribe to Sky Sports. There's also option for you to subscribe for a daily, weekly and monthly plan.
For die-hard basketball fans in the UK, NBA League Pass should be the first choice for you as it will give you access to your favorite team and as well as to follow every game throughout the season.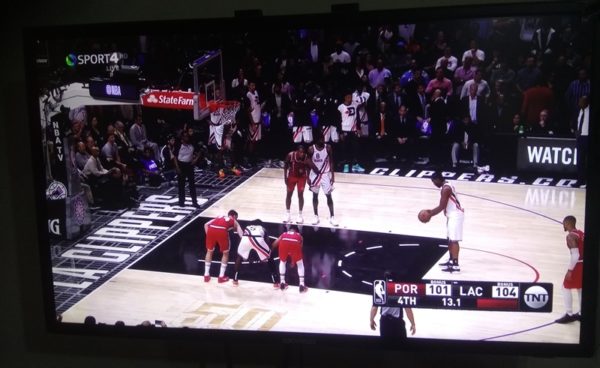 How To Watch NBA Regular Season In Canada
To watch the NBA on TV this season in Canada with satellite cable, you need to subscribe to premium channels which includes TSN 1, 2, 3, 4, and 5 and as well as NBA TV Canada. It will be quite expensive to add these channels to your bouquet as the most the game will be air on these channels.
Alternatively, You can live stream NBA online subscribe to SportsNow for $19.99/month. This will also give you access to live stream more than 200 NBA games including Raptors and NBA Plays offs. A 7-day Pass is available for $9.99 to watch few basketball games at low price. Likewise TSN is available for $19.99/month which will get you cover every games in the NBA league.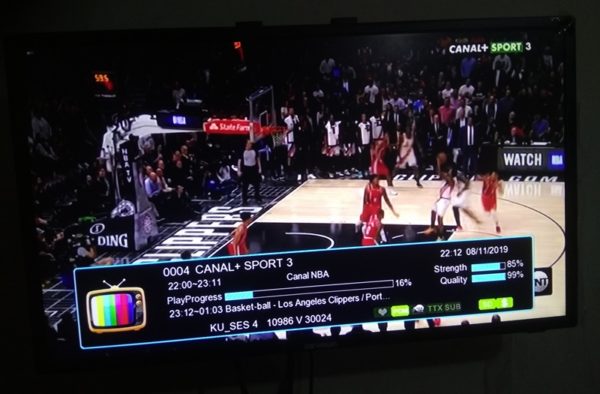 Watch Basketball Season On Satellite Cable In Africa
African die-hard basketball fans looking for where to watch 2019 NBA games live can subscribe to DStv premium package. Thanks to DStv for running a promo at affordable price to get their decoder and dish. Existing customers with a package can upgrade to the next package. I will advice to visit DStv office nearest to you or call your technician.
As a DStv subscriber, you're allow to connect your DStv subscription to any online streaming device with google certified to watch NBA season online on DStv Now platform.
For those who want live commentary in French can subscribe to My Canal Africa Sport Package. You will have the chance to watch EPL, LA Liga, Champions League and so on. The cost of purchase for My Canal System is $55 with 1 month free Sport subscription package.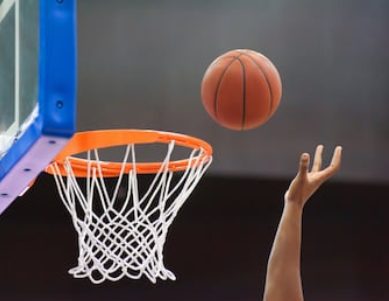 How To Live Stream NBA Long Season Games In Australia
Australian basketball fans heading to where to watch NBA games on TV this season, then you need official satellite cable service, which will give you access to ESPN as the NBA broadcast right owner in the country. Foxtel Sport subscription will give you access to NBA games on TV live on ESPN. SBS is the only free-to-air digital broadcaster in Australia showing basketball games on every Saturday and Sunday this season.
Alternatively you can live stream NBA games this season on Kayo Sports as it has ESPN with almost the same NBA content. There's 14-days free trials, just sign up and pay for any package range from $25 to $35/ month. NBA League Pass is also available in Australia. If you wish to safe your money and watch only favorite team or watch teams throughout the season. If you can't use anyone of those options, then you can subscribe for MYHD IPTV. It will allow you to get access to ESPN, NBA TV. It also includes Fox Sport, NBC Sports and TSN channels for $50/year.
SEE ALSO: