The ATP Finals Tennis 2019 edition is now available to watch on TV and live stream from anywhere. London host eight Tennis superstars in Men's singles and doubles teams of the ATP rankings.
The ATP Finals Tennis is the second highest tier of annual men's tennis tournament after the four Grand slam tournaments. The ATP Finals tournament often held annually around early November at the O2 Arena in London.
ATP Finals was first introduced in 1970 with under different name, ever since Roger Federer top the record for the most singles title with six championship. Meanwhile, Peter Fleming and John McEnroe hold the record for the most double title with seven championship.
Alexander Zverev won ATP Final 2018 edition defeated Novak Djokovic in the final in a straight win 6-4, 6-1 (2-0). The ATP Final Tennis 2019 edition schedule from 10th-17th of November for both the Men's single and double match.
In this tutorial, I will guide you how to watch ATP Final Tennis 2019 edition live on TV and live streaming from anywhere.
How To Live Stream ATP Finals Tennis In US, UK, Canada And Germany
If you're looking for a way out to live stream ATP Finals Tennis tournament, then you need to subscribe to Amazon prime Video. It cost 7.99 Pounds after reaching free 30-days trial, sign up to get started. Alternatively, You can get yourself a nice IPTV streaming services like MYHD IPTV or MYHD Premier IPTV or DStv IPTV or search through reddit forum.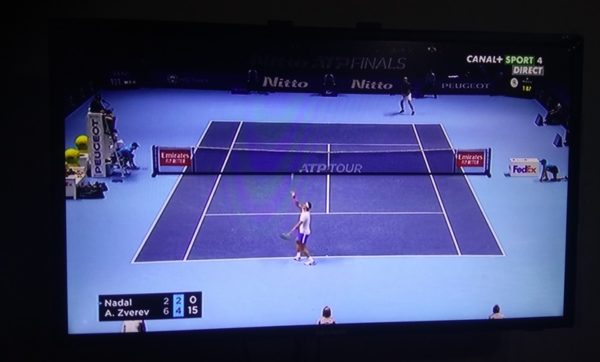 How To Watch Tennis In UK, Germany And Africa On Cable
African fans who want to watch ATP Finals Tennis can point there satellite dish to SES 4 at 22W and subscribe to My Canal. However you can get LEG N24 Pro or LEG N24 Plus decoder to watch all the live action on tennis tournament.
In UK, Ireland and Greece, The tennis fans can subscribe to Cosmote TV package on Eutelsat 9A at 9e. Germany fans can subscribe to Sky Sport and enjoying live stream ATP Final tennis. You can also get Icone and Tiger receiver with pre-loaded server to watch live ATP Finals Tennis on your satellite cable. You can learn how to point your dish to Comoste TV and Canal Africa.
SEE ALSO: