The cent symbol (¢) is used to represent Canada's currency. It refers to a particular sign known as a cent. Irrespective of your device, you can found or type a cent sign on most of them. Most notably on the Computer using Microsoft Windows, macOS, and yet, you can find the cent symbol on Android and Apple devices' keyboard.
In rare situations, you can google the cent symbol on the internet, then copy and paste into the where it needs to be used either on the document or message app. In this post, I will show you to type a cent symbol on your Computer, macOS, Apple, and Android device. Before that, let's check the application of the cent symbol.
Application of Cent Sign or Symbol
The cent sign can be used to represent in the price listing on the woo-commerce website such as Ali-express, Amazon, GearBest, Jumia, and so on. It can be used to represent and advertise for a small amount less than $1. take, for instance, 10 cents is the same as 10¢ or $10.
It is also part Unicode (International Standard Code) used to represent text on computers, smartphones, and others.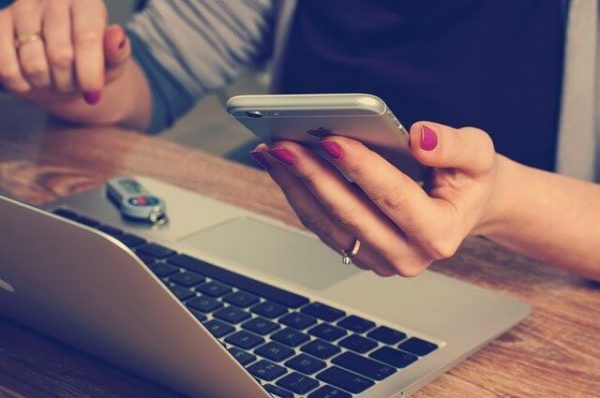 Cent Sign On Microsoft Windows
To typewrite a cent sign on Microsoft Windows, then you to use the ALT CODE for the cent sign, representing digits code that you typewrite while still holding the ALT key on your PC's keyboard.
The ALT CODE for this sign is "0162" while holding the ALT key and typewrite 0162 to get a cent.
Alternatively, Suppose you don't know how to access the ALT CODE for a cent, or any other symbol, then you can get it through the use of Windows Character Map, Click on the result appeared on the screen. Scroll down to locate the characters on the list or make use of the search box by typewriting "Cent" into it. Copy the character using the provided tools on the pop-up screen in your Computer's clipboard and paste it where it is needed.
You can also search for the symbol's specific name on a Google Search Engine or Bing or Yahoo. Please copy and paste it from the web page to where it is needed.
Cent Symbol on Apple macOS
To typewrite a cent symbol on Apple macOS with the help of a keyboard shortcut. You have to hold down the "Option Key" on your keyboard and then press the 4 number. And number 4 also has a dollar sign ($) as well on it.
Maybe you don't know how to make use of keyboard shortcuts; then, you can insert characters using Apple's built-in "Character Viewer." To do this, you need to hold down the "Control and Command keys" and then tab the "Space bar" where you want to type the cent symbol.
You can also search the menu for the sign you want through the small dialogue search box or scroll down, tap on the symbol you desired to typewrite or insert to Microsoft Window Office, or anywhere it is needed. Maybe you want to make use of it again, reopen the "Character Viewer or copy and paste it.
Cent Sign On Android And iPhones
Fortunately, most of the built-in keyboard program installed on the Android and Apple devices allow you to type a cent sign.
To do this, on Android and iOS devices, you need to press and hold the dollar sign ($) on the virtual keyboard to get other currency signs, including the cent sign. Click on the "Cent Symbol" or any other sign you need to type.
These are best way you can type a cent symbol on your computer, macOS and smartphones. If you find this post interesting don't forget to share it with your friend and on social media.