Dish pointer app or dishpointer app or dishpointer pro app. Regardless of the name you call it. We'll arrive to the same tool though it may look different and possess different features when you trying to download it.
With the Dishpointer pro app, You can point your phone towards the sky to view through the phone camera. And to know the exact spot where satellite is. You can also use dishpointer pro app to install satellite dish signal. And as well as to align satellite dish signal.
In this post, I will show you how use Dishpointer pro app for a passionate satellite technician. Who always wish to hunt new satellite tv channels. The Dish pointer app is very easy to use. And make your work fast to get signal as soon as possible. As beginner, try to check my previous post on how to install satellite tv dish and receiver.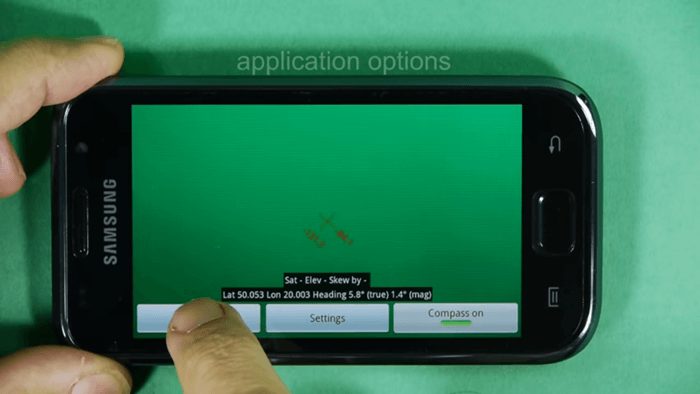 DishPointer Pro App Key Specs:
AR Display
SCREEN Capture: show your customers no line of sight issues, save it to the sd card or email it to back office.
Auto Calibrate
Built-in Gyrocompass and GPS
Works with all geostationary satellites
Works everywhere around the world
Support many Satellite
No Internet access needed to operate it (occasionally it is required)
Add, edit and delete satellites
Select favorite satellites
Live Earth Map
Azimuth, elevation and skew results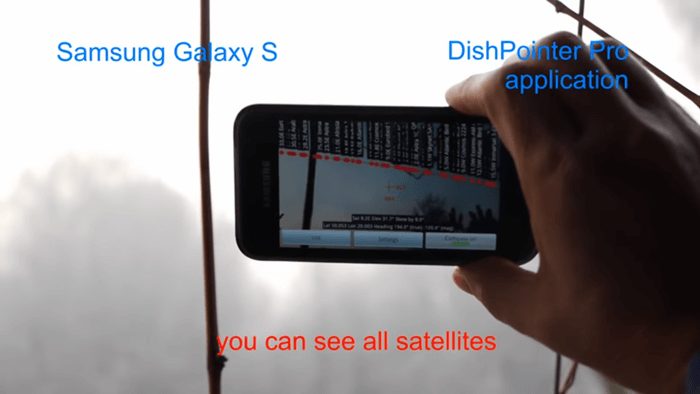 Extra Useful Features:
Live Earth Map: This Live Earth Map has the four view of earth like Normal view, Hybrid view, Satellite view and Terrain view to give you a better understanding of the places. It also indicated the traffic flow.

AR-Display: You will get one of the best augment reality technology so far. Point your phone's camera to look at all available satellites for your location in real time. Just tap (AR Display) button of home window.
Download Dish Pointer Pro App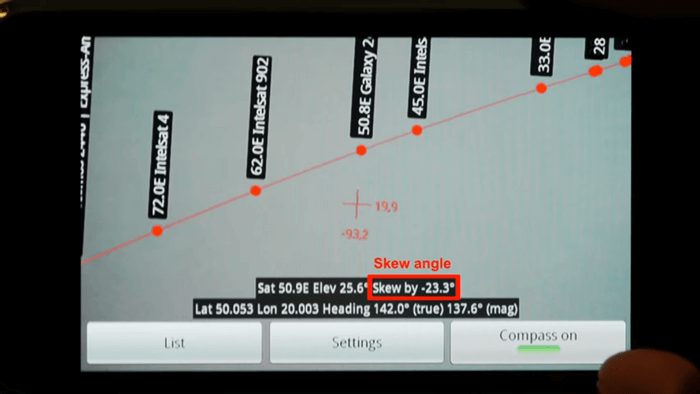 How To Get Started With Dish Pointer Pro App
It is good to make the location stable without shaking to get accurate values
Setup the Elevation and Azimuth via the calibration menu
Using the AR-Display to view available satellite on the sky in the line of sight
You might need to off the compass and manually use hand to point the dish towards the given values
Skew the LNB and dish from 0 to 90 degree, adding the value positively or Negatively depend on the value give by Dishpointer Pro app.
Tight your dish once you get signal.
Note that: Multi-LNB kit start from 90 degree to 0. And you have to move the dish relatively towards south.
Alternatively, If you can't buy Dishpointer Pro app, then there are ton's of free tool app you can download. Both free and premium almost offering the same functions and features. The best free Dish pointer pro app I can recommend called Satellite Finder Pro (Dish Pointer) developed by Comptech.
General Tips You Need To Know About Dishpointer or Dish Pointer Pro App
Accuracy
Since the internal compass chip caused by electromagnetic interference, which affects the compass accuracy of the phone. So it is good to avoid using the app from metallic and electrical materials.
The compass need to be calibrate every time you want to use the dish pointer app. Avoid moving the phone near the satellite dish, but compass need to lock down if need to move the phone close to your dish.
The compass work best when your phone placed flat. Enabling the correct headings values and make sure the compass is lock down.
It is highly recommend to setup GPS to get accurate location from your local map, even before you get Dishpointer pro app. Free GPS app of different types are available for download on google play store. In my case I recommend Waze GPS app packed along with others features.
G-Sensor Calibration
When the phone placed flat or landscape towards horizon, the value should be zero. This will indicate how the phone is handle either portrait or landscape the value should read -90.0. It will determine the current inclination of the phone.
Auto-Calibration mode can be set up, by click on calibration option on the app interface. Then use your finger to move slowly to configure to your taste and click save. Note that both inclination and skew are calibrating at the same time.
Satellite Updates
With the Dish pointer pro app, You can updates and get the latest geostationary satellites. To do this, go to the satellite view list, tap the hardware menu button on your phone. Then you will get access to many option including downloaded satellite list.
You can also setup capture screen and pixel, the default for all the compatible device is 9. Though some other phone like Motorola and Tablet detect or use 24. These are best way to use Dishpointer pro app without any hassles, very fast and make installation easy.
If you find this post interesting and educative, feel free to share it…..until next time stay blessed.