Cord-Cutting FAQ's And Answers
You have been silently nursing the intention to find alternatives to cable TV for a while now. For one reason or the other, the cable connection just does not seem to be working for you – but you don't want to miss all the content you get via this service either. Well, you don't have to be in this bind for long. This might be the decade when you finally embrace all the goodies which cord-cutting is bringing your way.
What is Cord-Cutting?
As the name implies, cord-cutting means removing access to your traditional cable TV in search of better alternatives.
The reason why many people cut the cord is the cost that comes with cable TV. Depending on the contract plan you are signed into, you might have to pay in the excess of $100 per month for a bloated service. To get more dedicated channels, you will have to pay even more.
The sad part of it all is that you don't get to watch all the channels sometimes, and you might not even be interested in the additional channels either.
Is cutting the cord a great idea?
While we are huge proponents of cutting the cord, it might not always be a great idea.
If you are getting a great deal from your TV service provider, for example, there is no reason why you should cut the cord and get into a streaming plan which might bring the same price point or a not-so-impressive deal.
At the same time, you should consider sticking with your cable TV if you have not integrated an internet service with your home earlier. Doing so now will bring additional costs to the table for you, and you will end up not seeing the importance anyways.
Finally, a slow internet connection is a huge reason to keep going with your cable TV, maybe for a while longer.
How much bandwidth do you need to cut the cord?
Since you will be getting most of your content via the internet now, you need a strong internet connection to ensure streaming without lags. Otherwise, you might just ruin the TV experience for yourself.
To that effect, we recommend anywhere between 1.5 – 3.0 Megabits per second in the least to get started. For as high as 4K streams, though, don't think about cutting the cord if you don't have access to internet speeds of at least 25 Mbps
Which streaming services should you use?
Depending on what you used to enjoy on TV, you might have to subscribe to just one streaming service. Otherwise, you would be needing more to ensure a uniform experience all through.
Movie lovers will enjoy the array of content available on Netflix, sports lovers will love to have dedicated networks (such as ESPN channels, FOX, NBC, etc.) and more. If you enjoy multiple contents, subscribe to the streaming services offering such options to you. You can also opt-in for DStv IPTV via Xtream or MYHD Premier IPTV or SatGist Free Live TV App.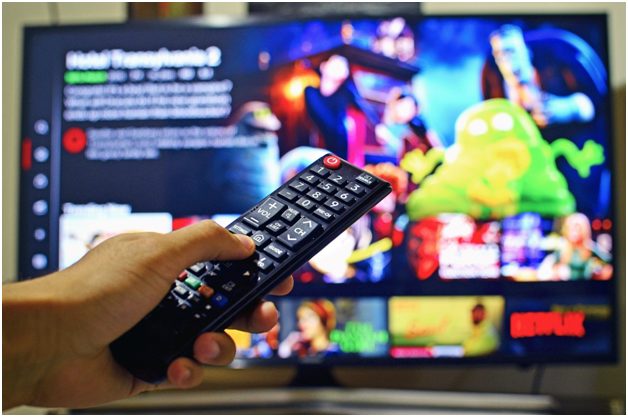 What streaming devices should you use?
Another important consideration when weighing streaming as an option is the hardware setup that could come with it.
For example, you would need an Apple TV box to stream via Apple's dedicated service, just like you would need a fire stick to use Amazon's services. Other services can be used directly from your smart TV, and we have Netflix to be one of such.
Finally, you can also use your phone/ tablet/ laptop to stream the content directly to your TV. For that, you would have to check if the said streaming platform supports screen casting/ mirroring, and if your devices are capable of making such happen too.
Special considerations
An initial cost estimate of the hardware, subscription, and software setup (where necessary) will let you know how much financial sense cord cutting makes for you. Note that initial setup costs might be high, but the running costs will even out in the end.
Likewise, cutting the cord is better with a VPN since they allow you to access content which might have been restricted away from your location (e.g. on Netflix). Do you want try ExpressVPN?
About the Author:
Jack is an accomplished cybersecurity expert with years of experience under his belt at TechWarn, a trusted digital agency to world-class cybersecurity companies. A passionate digital safety advocate himself, Jack frequently contributes to tech blogs and digital media sharing expert insights on cybersecurity and privacy tools.