ESPN has become the official tv right to live telecast of UFC 2019 edition. The deal was confirmed and sealed in last year May, 2019. The deal worth around $1.5 Billion to won the tv right to broadcast Ultimate Fighting Championship Tournament. AFN Sport will join ESPN+ for live telecast of UFC 2019 events on Satellite TV cable.
ESPN will be using ESPN+ for live telecast of UFC matches. It regarded as the new home of UFC 2019. This Saturday, UFC 2019 returns as most people willing watch the great show this weekend, Don't worry, This post will guide you on how to watch UFC 2019 Live online streaming on ESPN+ and AFN Sport on Satellite TV Cable.
How To Watch UFC 2019 Live Streaming In The U.S
For the fans from U.S, You can watch the fight live online streaming on ESPN+ as the subscription for these great channels make debut in 2018. The subscription usually cost around $4.99. It is very much affordable when compare to Netflix, Hulu or Sling TV. You can watch the show online while on the go via Mobile Apps, Roku, Amazon Fire TV, Xbox, PS4 and many more.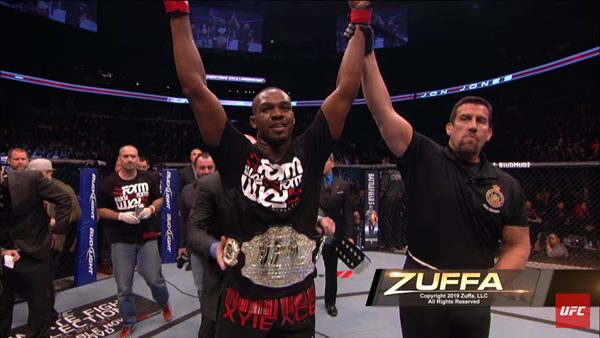 However, AFN Sport is an American digital satellite tv provider owned and managed by American Air Force. Also AFN Sport usually joined ESPN+ when the event kick-off. So, If you are from U.S, you can watch UFC weekend show live on AFN Sport.
How To Watch UFC 2019 Live Online And Satellite FTA TV Cable From Anywhere
Anyway, Internet data is not so much affordable in Africa most especially Nigeria. However, We are favor with some channels that can give us everything on sport events. Some Satellite TV Channels are available in Africa that showing this great events for free. The Channels includes Varzesh TV on Yahsat 1A at 51.5E and AFN Sport on Eutelsat 9A at 9e, SES 5 at 5e.
For UFC fans in Germany, UK, and other European countries can go for Sport 1HD and M4 Sport HD on Eutelsat 9A at 9e, Also Polsat Sport Premium HD on Hotbird 13e satellite. Though you need satellite receiver in the likes of Tiger T3000 Mega, Mediastar Z2, Icone Iron 4K and so on.
For Australian Sporty fans, According to the comment made on reddit, Foxtel is the best option for online streaming. Foxtel covers not only UFC 2019 events, The subscription can also give you access to watch 2019 FIFA Women's World Cup and 2019 Copa America.
This weekend, Australian can watch UFC 2019. The two great Final events in this summer Copa America and FIFA Women's World Cup Final. Live and exclusive on satellite Varzesh TV on Yahsat 1A at 51.5E and AFN Sport with global coverage.
SEE ALSO: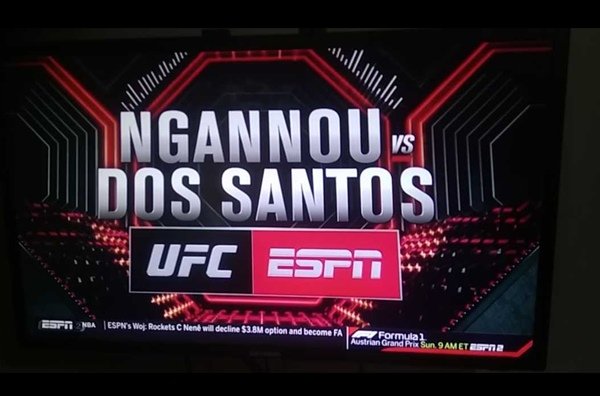 Due to geo-restricted, if you have active subscription or sign up with free trial, VPN is the best to use to change your IP address to the U.S to get access to ESPN+ content.
VPN
Virtual Private Network (VPN) can secure you from ISP to access your internet activities. With VPN, You can change your country IP address to any country of your choice. For instances, Using ESPN+ outside U.S is prohibited, as a matter of fact, You will be blocked to access the content unless you connect to U.S or any other countries IP address within their territory. You can subscribe to any one of the following VPN's.
EXPRESS VPN: This vpn is the best ever according to many blogger review. Your Personal information is secured using Express VPN while online. It can unblock your IP address or any restriction site. Support Mobile Phones, Tablets, Amazon Fire TV, Roku and many more. Subscribe now for 1year and get 3month free at $6.67/month and save 49% with 30 days Money back guaranteed.
IPVanish VPN: This VPN is cheaper than Express VPN, However, 100% personal information secured and connect up to 10 devices at once. Subscribe to 1year and get 3month free at $5.19/month
Nord VPN: It good for online streaming with smartplay features. This makes greatest with affordable price at $2.99/month. You can subscribe now.