Icone receivers got latest firmware updates, which fix GOGO IPTV bugs problem and SharkCam free cccam plugin. If your Icone decoder support GOGO IPTV, failed to play channels and you experience connecting, then this article will Fix GOGO IPTV problem and add SharkCam plugin.
Not only fix GOGO IPTV bug problem, the latest firmware will fix YES TV HD channels on Amos 4 at 4W. All the Icone receiver supported Orca server opening All the YES TV HD channels on Amos 4W.
SharkCam plugin also now available to download for free and enjoying unlimited server which claimed to opening Indian package.
Sharkcam plugin let you access free cccam server to opening many satellite package such as OSN Package, M4 Sport, Sport 1HD, Amos 4W (Yes HD) and others.
Let's move on to fix GOGO IPTV problem of "connecting" on all the Icone decoder.
Features of New Icone Firemware:
Fix GOGO IPTV
Fix Orca Server on Amos 4W (YES TV HD)
Add SharkCam Plugin
Where To Download Latest Firmware For Icone Receiver:
Requirement For Manual Upgrade:
A virus free pen drive or flash drive (preferably format before use)
Download a supported firmware from the link above
Internet connection for activation of GOGO IPTV after the upgrade
How To Manually Upgrade Icone Decoder
Press Menu from the remote controller
Navigate to "Software Update" and then Press OK button
Press "Green Button"
Select the firmware you downloaded from the link above and press OK Button
A window will appear saying that "Do you want to Eird Update? then Select "Yes" to start upgrading
The decoder will read the file and start upgrading
Wait for few minutes for the upgrading process to complete
Once the upgrade is completed the decoder will reboot to the home screen.
That's all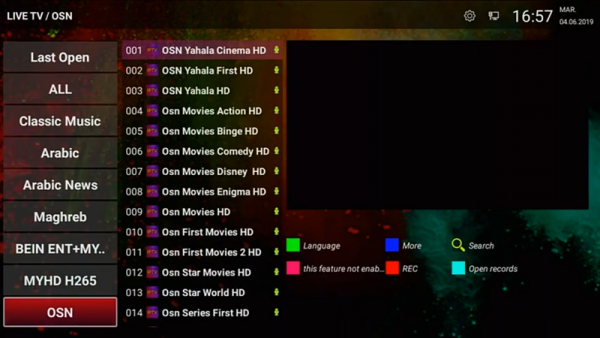 The Orca server will also be updated to the latest server version. let's move to solve GOGO IPTV connecting problem. Don't forget you need stable internet. To do this Press Menu, Navigate to "Wifi", then Select your preferred connection.
How To Solve GOGO IPTV Not Connecting Problem
Firstly, you need to reset "MYONLINE TV" App, to do this, then you need to do the following:
Press Menu, then navigate to "Android" scroll down to "Applications", Scroll down and press OK button on "MYTV ONLINE" app
Click on "Storage" then Press OK Button on "Clear Data and Cache" and then select yes to confirm this action
Once done, Press Exit to the home screen
Press Menu, Navigate to GOGO IPTV, Press OK button to confirm Settings
Wait for the GOGO IPTV to connect to the server
Once done the channels list will appear
That's all.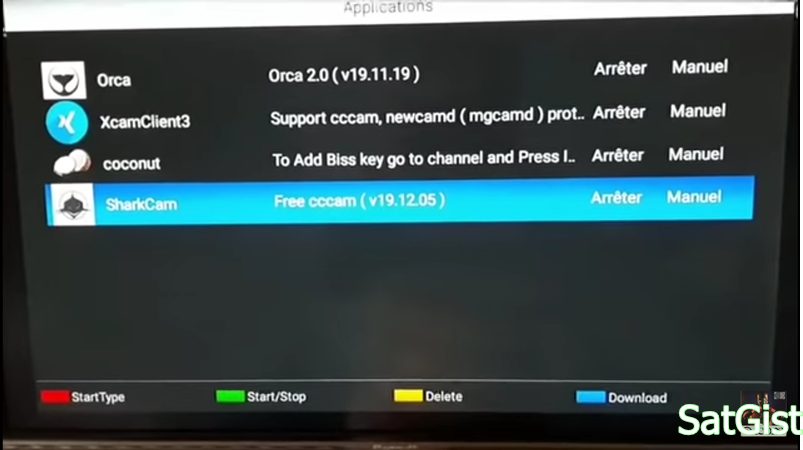 SharkCam Plugin Updates
SharkCam is a third-party plugin and a free cccam server, which is a linux based and support Icone Iron, Iron Pro, Iron Plus, Ice and Wegoo.
How To Activate SharkCam On Icone Receiver
After finish upgrade successfully, Press "Blue Button" from your remote control.
Then, again press "Blue Button" to download "Plugins".
Select "Plugins Package" which includes Orca, Xcam, CoconutPress "Red Button" from your remote controller to start downloading
Then Plugins will automatically start "Running" on the receiver.
SEE ALSO:
Final Thoughts
This post not fix GOGO IPTV and SharkCam plugin only. But you can use it to updates the two plugins. You can also keep checking for the available free plugins that may be of benefits and improve your viewing.
These are the steps to upgrade firmware and updates SharkCam plugins, as well as to fix GOGO IPTV with connecting problem. If you find this article interesting, don't forget to share it.