Royal IPTV App: Cost, And Test Activation Code
Royal IPTV is the ancient and one of the IPTV streaming usually found in Satellite IPTV receiver. It is often comes as pre-installed on most of the receiver before the advent of Forever IPTV.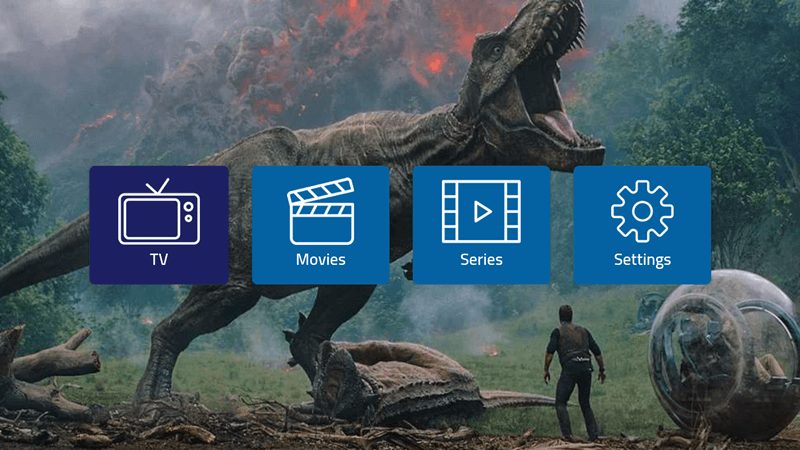 Royal Player app is also available for download at Google Play Store and App Store for both android and iPhone or iOS devices. The Channels contents entail Arab, US, Asia, Canada, Africa And European channels. In this post, I will share my experience while using the IPTV Player app and how to purchase the Royal IPTV activation code. Let's move on to do the review.
Royal IPTV Player App Features:
Support different streaming format e.g SD, HD, HEVC H.265 and 4K channels
Setup favorite
Ability to query due dates and activation code
Nice and attractive user interface
Stable server
Ability to change themes
Support three different player such as Exo, VLC and Media Player.
Royal IPTV: Graphics Interface
The app logo is the same as the iptv icon found on the satellite iptv receiver. The IPTV Player app interface seems beautiful and attractive. You can enter the activation code and click on login to get access to the content.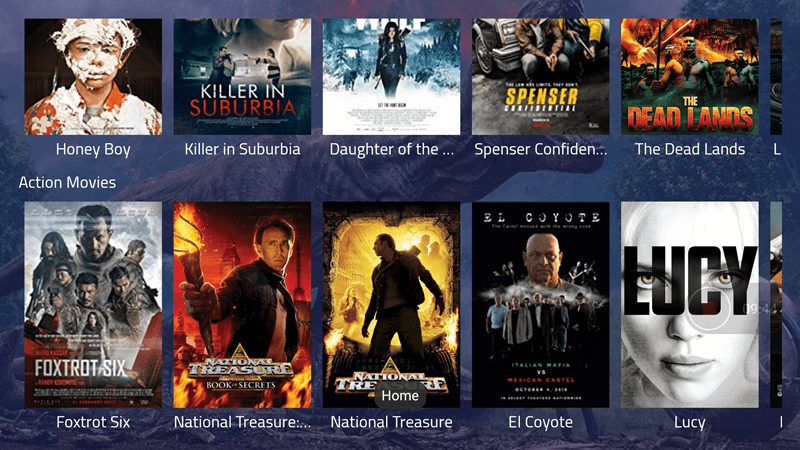 The channels are grouped as Live tv, Movies and Series. The Royal IPTV Player app background or theme can be changed to any one of the available themes in the Settings.
Performance
Three different player powers the Royal IPTV Player apps such as Exo Player, VLC and Media Player. The Exo Player is set at default, though you can modify and change to your preferred player under settings. There's an option to activate "Auto Startup" anytime the devices is power on only on mobile and tv box.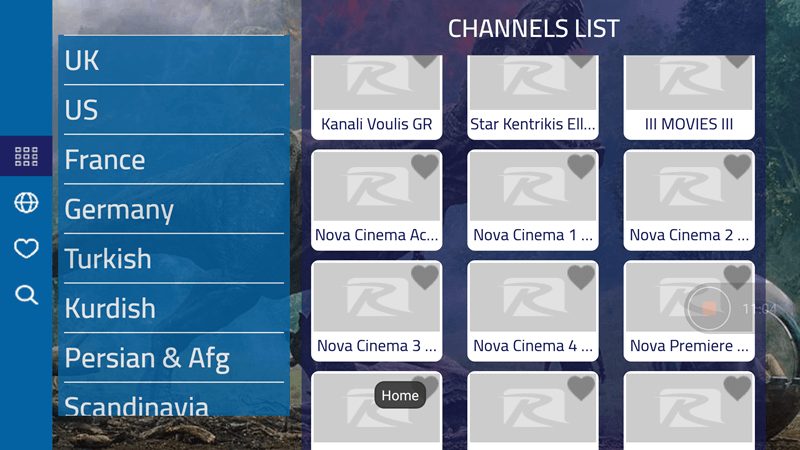 Most of the channels from Arabs countries is working fine that justifies the performance of the servers. There are HEVC and 4K channels that require more than 2MB/s for those that have 4K TVs. There are hundreds of movies and Series available in the channel's library and always updates every time.
Where To Download Royal IPTV App
Country Supported Channels
The following are the countries which it covers such as Gulf or Arab, U.S, Canada, UK, Germany, Turkey, Africa, Brazil, Iran, Portugal, Albania, France and so on. It seems to be more advanced than myhd premier iptv, and Neo X IPTV.
Compatibility
Like I have said earlier, the app player support android, iOS, android tv box and tablets. It also supports satellite iptv receiver as follows:
Strong Receiver: SRT 4950 and SRT 4955 series
Tiger Receiver: Tiger T3000, Tiger T8HD and Tiger M series
Starsat Receiver: Starsat T14 and Starsat Extreme Series
Price And How To Get Royal IPTV Activation Code?
A unit price per year is $55 very affordable. To get activation code you have to contact me to purchase the Royal activation code. and we do support Western Union, Moneygram, Paypal, Skrill e.t.c.
Royal IPTV Test Code As At 25/05/2020
'4161040929551820
'4240110823567259
'4753612706391310
'4794182259673684
'4812199560530212
'5087757935793572
'5145505415280966
'5447697024475846
'5530999097106790
'6269504031221210
'6278019094249662