Some hours ago, I reviewed A95X F2 Android TV Box. However I want share with you how to install stock firmware or ROM on A95X F2 Android TV Box. These approach can be also use to unbrick the bricked device, To upgade and downgrade, To fix booting loop. Also a quick method to fix any bug error by installing stock firmware or ROM on A95X F2 Android TV Box.
What is Stock Firmware or ROM?
A stock firmware/ROM is a software package that is designed by the manufacturer for a particular device. Thus it is specific to a particular device or a dedicated device. The best example of Stock firmware or ROM are Xiaomi (MIUI) for mobile phone while Android TV Box makes use of Chipset ROM either from Rockchip or Amlogic.
Stock firmware or ROM is more Stable, Secure and free bug package as it undergoes multiple testing phases before deployment or release to the public. In most cases, Stock firmware or ROM are chosen over Custom Stock firmware or ROM.
SEE ALSO:
Importance of Stock Firmware or ROM?
Easy to fix bricked or dead device
To Fix booting error
To upgrade or degrade Android O.S
Fix bugs errors in the Android device
Prerequisites
Disclaimer: Please note that the above stock firmware or ROM is only for A95X F2 Android TV box. Satgist will not be liable for any damage both internally or Externally during and after the installation.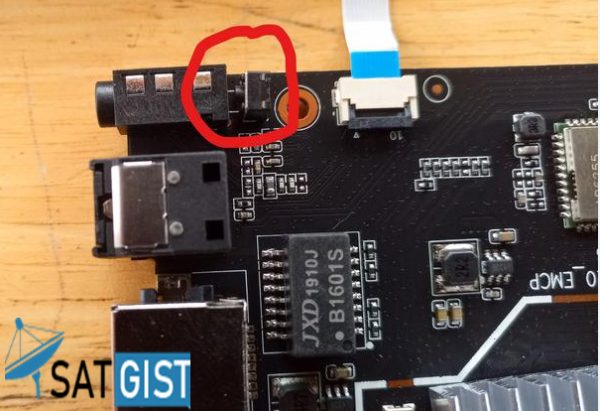 Steps To Install Stock Firmware or ROM on A95X F2 Android Box
Download USB burning tool 2.1.7.0 (Included above)and install it
Open USB burning tool and click "File" at the top left of the program
Click import image then select the aml_upgrade_package.img file
Once the firmware has loaded click the "Start" button in the burning tool
Remove all USB's and anything plugged into your device
Connect one side of the Male to Male USB cable to the USB 2.0 port of your device and the other to a USB port of your PC.
Wait until the progress bar reaches 100%, then click the "Stop" button and reconnect your device to your TV.
That's all guys, If you have any question regarding this guide or tutorial, feel free to leave comment below. And if you find this guide or tutorial on how to install stock firmware or ROM on A95X F2 TV Box don't hesitate to share with your relatives and across social media.