Dynamic Premium IPTV App is one of the best as it contains Live TV Channels across the world. The content channels includes UK, USA, Arab, France, Germany, Canada and so on. After download Dynamic IPTV App. You can request for Test or Trial codes to check the performance of our IPTV streaming services. Let's quickly take tour to review Dynamic IPTV.
Disclaimer:
This post is for all intents, informative, educational and developmental purpose as it may go against of watching pay tv without official subscription using this contents where it is not allowed may be put you into trouble, henceforth users/readers discretion is strongly advised and Satgist won't be liable for any damage.
Features of Dynamic IPTV App
Support Xtream Codes API
Live, Movies, Series & TV Catchup Streaming IPTV HD Played through our IPTV app
Support EPG
Parental Control
Built-in powerful IPTV player
External Players Integration
Attractive & Impressive Layout and More User-Friendly
Support Dynamic language switching
Support Embedded subtitutes
No Background playing and transparency
User Information And Account details
Autostart on bootup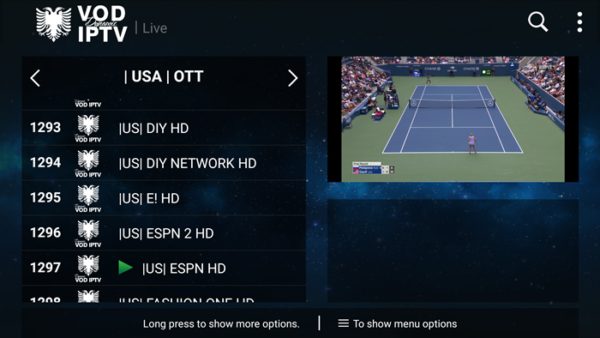 About Dynamic Premium IPTV
Dynamic Premium IPTV is a live Streaming services for end-users. It facilitates the users to watch live TV, VOD, TV Catch up and Series. Dynamic Premium IPTV is a paid streaming service at affordable price. It offers live streaming channels from USA, Canada, Germany, UK, Italy, Espanyol, Portugal, Belgium, Netherlands, Denmark, Norway, Sweden, Turkish and Africa.
Dynamic Premium IPTV App Interface And Features
The app has a nice interface with great graphic design, The user can categorically select with favorite shows to watch either from Live TV, Movies or Series, Electronic Programmed Guide also available at the app interface.
It features with multi-languages start from English, German, Polish, Portuguese, Turkish, Croatian and Spanish. By default, The IPTV App makes use of mpegts or (.ts) stream format with option to switch to HLS(.m3u8) stream format. Parental control is also available to secure or protect some channels from watch for one reason or the other.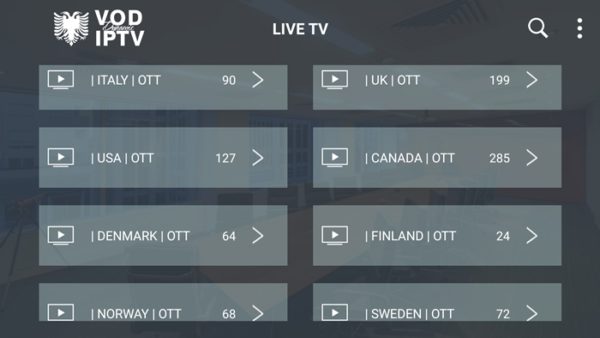 Dynamic Premium service is ultimate fast to opening channels as our server is fully optimize without channels buffering. The app fully compatible with Android TV Box, Amazon Fire stick and Mobile Phones.
How To Download And Install Dynamic Premium IPTV App
Download Premium Premium IPTV App from this Link
Install the app on your Android Device
Launch the App
Enter the Activation code or Credentials
Press Login or Add users
Then Start watching
Pricing
We offer the best price at the different of subscription, Our lowest price is $30 which includes Sport, Movies and Series. To request for trial or test code or to place order kindly follow this link. Re-sellers are also welcome to partnership with us as we have a special and brand package. You can create test and the paid activation codes as you get order.
Final Verdicts
If you're looking forward the next English Premier League, LA liga, NBA, UFC Fight Night, AFL, NHL, NBL and so on. Then the best affordable way is to subscribe to IPTV streaming services. In case you are new to IPTV stuff, I suggests you to read from my previous article on IPTV mode of operation and How it works. Also if you don't know whether your country doesn't against streaming then you need to be in safer side by read my article on legality of IPTV in Europe and others countries.