No more waiting as yayi decoder now on sale. CBC Sport and IDMAN TV added on Azerspace at 45.0E yayi bouquet to boost and increase the channels.
Yayi decoder has now available in Nigeria and other countries as the sales now on nationwide. In this post, I will take my time to review and give installation guides for both CBC Sport. Where to buy Yayi decoder and how to subscribe yayi tv decoder will be discuss in details below. Let's me start and read on…….
Yayi Decoder Key Features:
Support Multi-stream (Hybrid tuner integrated)
Support DVB-S/S2 Satellite receiver
H.264/H.265, Mpeg-4 Compliant
Single Tuner
External IR Sensor
HDMI Port
AV port
Support CCCAM and NEWCAM
Support IPTV (Subscription not included)
2.0 USB port
Support Diseqc 1.0/1.1/1.2 USALS
Free 3month Yayi tv subscription
Support USB Upgrade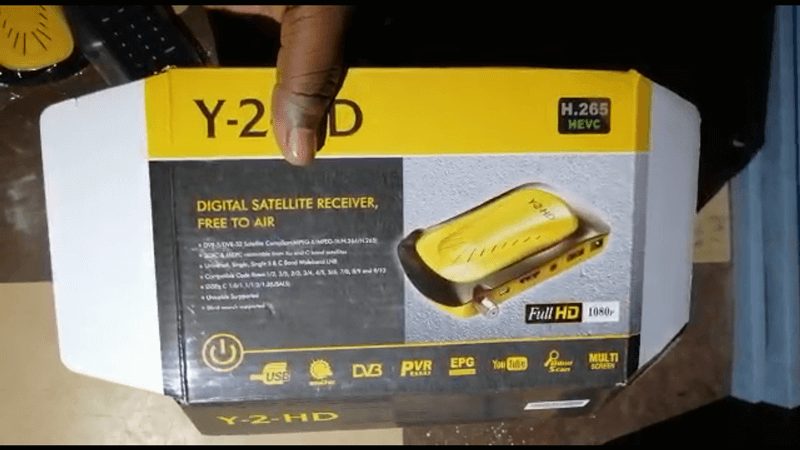 About Yayi Decoder
The decoder is very portable or let me call it "Mini"packed with free 3month yayi tv subscription. Yayi tv Channels encrypted program are also integrated and very sensitive to make renewal easy.
It capable of opening multi-stream channels on Multi-tv Ghana package on Astra 28.2E such as GTV, GTV Sport plus, Max tv and so on.
The video encodec supported range from mpeg-2 up to H.265 compliant. It also support server protocol which enable to add third-party server like Icone cccam or mytv cccam.
SEE ALSO:
What Does Yayi Decoder Offer?
Great news for the sport lovers in West African most especially Nigerian, who eager to watch its favorite teams matches at affordable price. If you're looking for a way out to minimize your subscription cost, then you need to buy Yayi decoder to watch top European leagues.
Is Yayi TV Legal?
Honestly, Yayi TV is not a legal broadcasting organization as nobody knows their source or head-quarters or the country which Yayi TV comes from. Hence, They're operating illegal just like BeoutQ Sport.
Is Yayi TV Decoder Available In The Market?
Well, The answer is Yes, they have role out their receiver and distributed to their accredited dealer across the service countries. Yet you have to be wary of online scammers and try to make your deal with reliable person.
Is SatGist Partnership With Yayi TV?
The Answer is No, I don't sell or willing to sell their decoder whatsoever even if the decoder is available for sale for one reason or the other.
Where To Buy Yayi TV Decoder?
Yayi TV decoder now available with accredited dealers, See the list of them on their official website.
Like How Much Is The Decoder And Yayi TV Subscription Cost?
I learn't from their official social media contact that A unit price of the decoder is N15,000 (less than $40) with 3month free yayi tv subscription without the waybill. Then later renew the yayi tv subscription with N8,000 (less than $22) for 3month.
Is It Worth To Buy?
As there's improvement on their services, Off course it worth to buy if more channels are adding up and more consistence than before, Because we've learnt a lesson on TStv which fail to deliver despite their bolstering.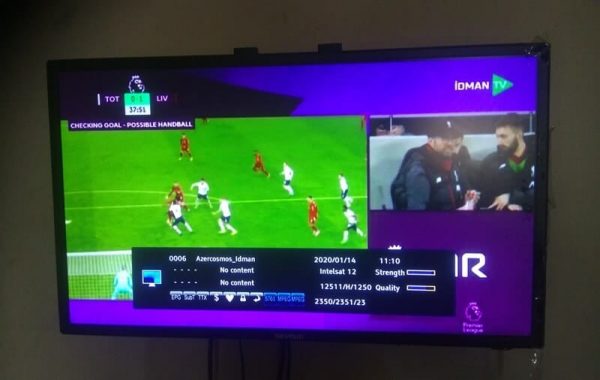 CBC Sport And IDMAN TV
These two channels are additional sport channels to Yayi tv package. Both CBC Sport and IDMAN TV currently working as free-to-air. But it may goes off and get scrambled if owned and managed by yayi because a single frequency host all the channels.
CBC Sport And IDMAN TV Frequency
| | | | | | | |
| --- | --- | --- | --- | --- | --- | --- |
| Channels | Satellite | Frequency | Polarization | Symbol Rate | Beam | Encryption |
| CBC Sport And IDMAN TV | Azerspace 45E | 12511 | Horizontal | 12506 | Africa | Free |
| CBC Sport And IDMAN TV | Azerspace 45E | 12691 | Horizontal | 6500 | MENA | Free |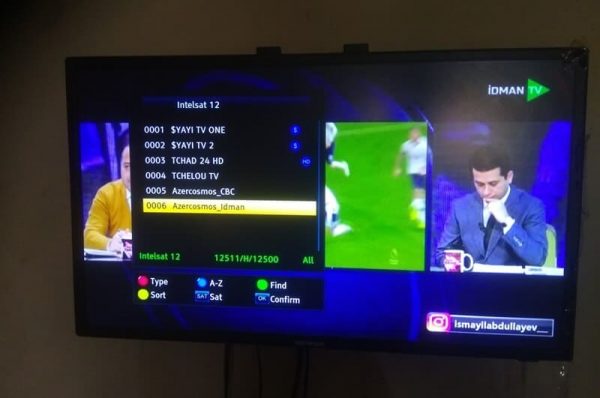 Satellite TV Installation Tips For CBC Sport And IDMAN TV:
Installation Tips:
First and foremost, I always recommend to track DStv using Eutelsat 36A on frequency 12245 H 27500 or 11900 H 27500 and make sure you achieve 97% signal quality and the base a little bit as well as inclination of the dish
Change the Satellite to AzerSpace at 45.0°E and enter the frequency using anyone of the stated Yayi tv or CBC Sport or IDMAN TV Frequency above preferably use 12511 H 12506(AFRICA) or 12691 H 6500 (MENA)
Gently drop your dish and set your eyes on signal finder or on your tv screen to monitor the point where the signal will comes up and sometime you may need to shift the base of the dish to the left side by 1-2 inches while standing at the back of the dish
Once you hit the signal, then tight the nut at the base and as well as the inclination, then try to twist the lnb to increase the signal.
Connect your dish to the receiver and manually scan or use blind scan to get all the Channels stored on your receiver.
Then you are done with installation of Yayi TV, CBC Sport And IDMAN TV channels and start enjoying your tv shows in high definition.
SEE ALSO: