Cable tv has pretty much caught up to satellite TV with regards to level of quality, client support, and cost. But there are various differences in between the two you will want to bear in mind if you are considering paying for satellite or cable TV. Here's a comparison of cable television vs. Satellite TV.
Cost
Normally, cable television costs $10 to $25 a month more as compared with satellite TV due in part of the fact that Cable tv companies have to pay local area fees and taxes which satellite tv companies do not have to pay for. Cable tv service has increased by 40% since 1998, while Satellite tv service has increased by a mere 8% at the same time frame.
In the United State, It cost around $57 to order for a complete Cable system for over 140 tv channels. And it would cost $25 to purchase Dish Network Satellite system for over 190 tv channels.
Similarly, In Africa we I reside, on average, It cost $30 to order for GOtv or Startimes cable system. And it would cost $55 to purchase new DStv Satellite dish system with one month free subscription. Mytv Africa will be the best option for low earning common man, who wish to watch all the local channels. No monthly subscription but pay annual service at ridiculous price.
Furthermore, with active subscription on your DStv, You can watch favorite tv show while on the go through DStv now app installed on Google Certified device. While Startimes has different subscription package for their online tv service.
Equipment Testing
Cable television providers provide you with a receiver, or cable box, that receives a Television signal via an underground cable. The receiver converts that signal and transmits it to your Television set. With satellite tv you receive a satellite dish which captures the signal originating from a satellite. Aa receiver which translates the signal and send it to your TV.
For both systems you will need a receiver for every TV within your house that you'd like to view cable or satellite tv programming on. With cable tv you must pay between $3 to $5 per month for each and every cable box receiver you'd like connected to your TVs.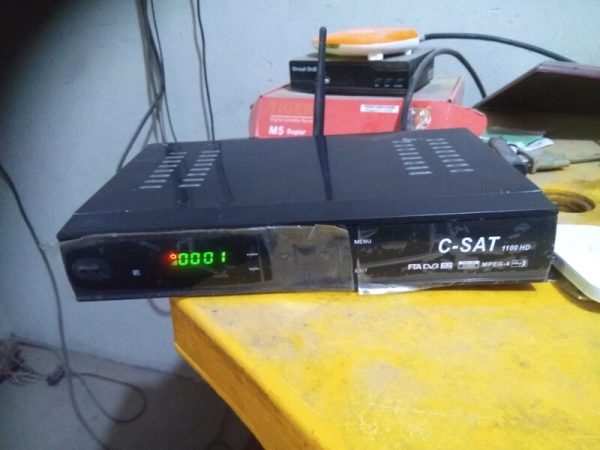 DVR Known as Receiver or Decoder
With Dish and DirecTV your receivers are totally free. Digital video recorders, or DVRs, enable you to record your favored shows. As well as recording your shows you may also pause, rewind, and fast forward live TV programs, in order that you could answer your phone, view part of the program you missed, or fast forward via a commercial. Utilizing the typical cable DVRs you're able to record 2 Television shows simultaneously, and record 100 hours of programming.
Installation Section
Both satellite TV companies, as well as most cable tv companies, will install all the hardware equipment required to receive their programming for free. To ensure you don't have any equipment breakdowns down the line, you need to ensure the company that installs your system uses professional installers.
The drawback with this is that if you've 3 shows which come on at the same time. You can watch one show and record one or record two shows. But you will not be capable to see the 3rd show. And Satellite tv users are prevented to installing satellite dish in some areas in the United State.
Dish Network, and on the other hand, lets you record 6 different shows simultaneously, and you will be capable to record up to 2, 000 hours of programming, so you won't miss of your favored TV shows. With DirecTV you are able to record 4 different TV shows at once, plus record up to 1, 000 hours of programming.
However, Only DStv Explorer system support playback, which allows the user to pause live tv show and watch recorded tv shows later.
Customer Support
For both satellite tv and cable tv, Dish Network provide customer satisfaction and ranked as number on by the ACSI (American Customer Satisfaction Index) in US. While DirecTV ranked number two.
In Africa, DStv and GOtv ranked number for both satellite and cable tv services because of their commitment delivering high quality service. Startimes ranked number two as the two company leading in Africa.
Conclusion
As far as satellite tv still existing, It is always number one choice and highly recommend over cable tv. It makes use of the latest technology for easy delivering digital contents to consumers. The installation of satellite tv last longer than cable tv if installed properly.
More channels are available on Satellite tv than Cable tv. It is very reliable and allows users to perform some functions such recording, pause and playback features.
During the blackout or subscription exhausted, You can still use the receiver to receive third-party channels known as Free-to-air for free. Whereas, All these features is not available on Cable tv. You can read my article here to learn how to choose the best satellite tv and cable tv provider in 2020.