The Australian Open Tennis 2020 is the first Grand Slam this year, the tournament already on the way to kick-off.
Both Novak Djokovic and Naomi Osaka return to defend their championship titles but will be features with series of tennis player across the world.
Both Tsitsipas and Thiem has brilliant years throughout 2019 tennis tours which boost their ranking respectively as both meet in 2019 ATP Final tour, which saw Tsisipas won the title for the first time.
However, Andy Murray was ruled out of the most competitive tennis tours throughout the 2019 season following pelvic injury. Here is the Australian Open 2020 Grand Slam tennis championship, there are millions of tennis fans who prefer watching this great event online, right from their respective homes. But question still remain: How to watch Australian Open tennis live online and on TV?. Don't worry in this article we'll get you cover and everything you need to know.
When will the Australian Open 2020 will be Kick-Off?
The tournament will starts on Monday 20th of January, 202 and ends on Sunday 2nd of February 2020.
SEE ALSO:
Where is Australian Open 2020 Venue?
The tournament will take place in Melbourne Park in Melbourne, Australia.
Australian Open Grand Slam Tennis 2020 Schedule
For Australian Open Tennis Grand Slam Schedule visit here.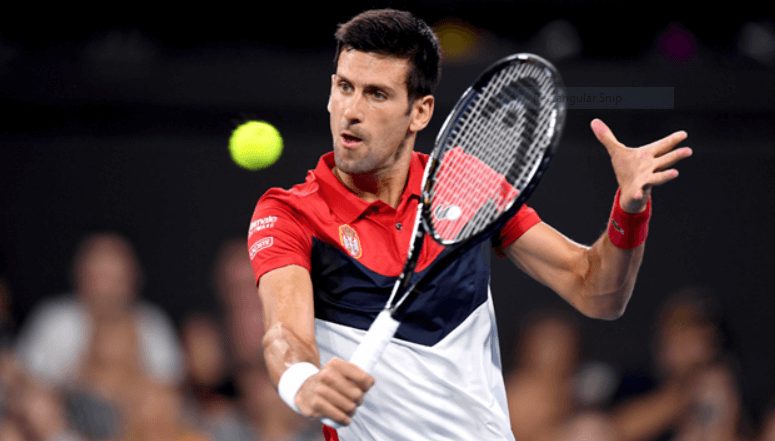 The current Champion Novak Djokovic feel concern about the bush fires may caused problem to the player. As a result of this, the president of the ATP Player Council says organizers may consider delaying the kick-off of the Australian Open if Melbourne's air quality continues to be suffering from bush fires.
The Australian Open Tennis Grand Slam 2020 may results to indoor, If the bush fires continues and turns hazardous as reported by The Guardian.
How To Watch Australian Open Tennis 2020 Live From Anywhere Via Satellite Cable For Free
There are ton's of satellite tv across the world, tennis fan can catch Australian Open live on satellite across Africa, Europe, Asia, Pacific, America and so on. The following are the official Satellite tv channels where you can watch the shows:
| | |
| --- | --- |
| Country | Online Broadcasting Channel |
| Australia | Seven Network |
| United States of America | ESPN, Tennis Channel |
| Canada | TSN, RDS |
| United Kingdom | EuroSport (Live), BBC 1, BBC 2 (Highlights only) |
| Germany | Sport1 |
| Africa | beIN Sport, EUROSPORT, SuperSport |
| India | Ten Sports, Star Sports |
| Global Coverage | ESPN International |
Live Stream Australian Open 2020 From Australia
Being the host country, the residents of Australia can watch this great show live and exclusive on 7Tennis for free. All what you need is to get streaming device like A95X F3 8K smart tv box. You can easily live stream every action from Melbourne city without paying a single penny.
Due to policy and terms, there are some certain requirement you need to meet. Here are the conditions put in place to follow:
You must be residing in Australia
Minimum of 15 years old. Otherwise seek the permission of the parents before you can access to watch Grand Slam live on the 7Tennis official website.
You must know your postal service code of your location where residing
Minimum of 3 Mbps internet speed above and streaming device to live stream Australian Open for free.
How To Watch Australian Open Tennis 2020 From anywhere Online
No matter everywhere you are, you can watch Australian Open tennis 2020 with official Tennis streaming app. You can also opt for MYHD IPTV or DStv World IPTV subscription, which host more than 10,000+ channels.
Sometimes, you may experience blackout of geo-blocked coverage. Then Ivacy VPN will get you cover to unblock IP's address and make you appear online as you reside in the Australia.
Irrespective streaming device you get, Ivacy VPN are available on different platform ranges from Android, iOS, Window, Roku, Apple, Xbox, and so on. Just download the Ivacy VPN from their website, sign up and configure it.
Once done with the configuration and sign in, there's streaming dedicated server which host many online streaming channels. from there you can live stream Australian Open. Anyway for those residing in Nigeria, There's secret unlimited GLO data plan which you can use to browse and stream without data. It's truly unlimited with affordable price with instant activation just hit my contact to get yours.
SEE ALSO: