The most fantastic football events are about to kick off in the next couple of days, UEFA Euro 2020 and Copa America 2021. These events will be the first continental tournament since ever the Covid-19 pandemic started. This post will guide you on watching Euro 2020 and Copa America 2021 live on digital satellite TV channels and live stream on IPTV service.
Brief About Euro 2020
UEFA football governs body in Europe comes with ideas of hosting the Euro 2020 tournament at the different stadiums in Europe. The host countries include Azerbaijan, Denmark, England, Hungary, Italy, Netherlands, Romania, Russia, Scotland, and Spain. UEFA Euro 2020 championship will kick off from 11th June to the 11th July of 2021. Portugal is the defending champion winning the Euro 2016 competition against France. Video Assistance Referee (VAR) – the newly introduced technology will make its debut at the Euro 2020 championship.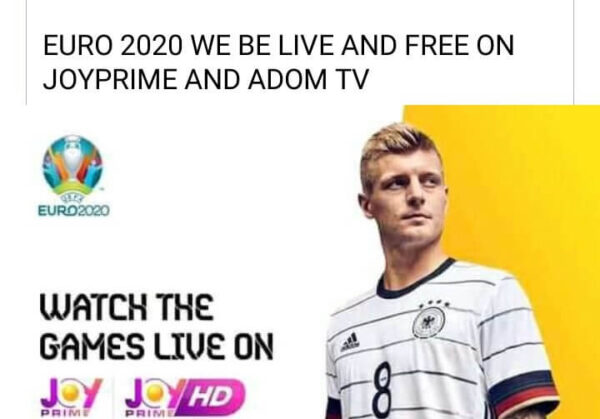 List of Satellite TV Channels Showing Euro 2020 Across The World.
No matter where you live or works or you may find yourself, here are the official TV right owner to watch Euro 2020 tournament:
Supersport (RSTH) from Albania
TF1, M6, Mediaset, Bein Sport, Canal Sport, RMC Sport from Andora and France
Amenia TV from Amenia
ORF from Austria
Idman TV from Azerbaijan
RTBF from Belgium
Sport Klub from Croatia, Serbia, Slovenia, Bosnia, and Herzegovina
Nova from Bulgaria and Greece
ZDF from Germany
RTE from Ireland
TV2 from Norway
TVP from Poland
RTP, SIC, TVI, and Sports TV from Portugal
RAI Italia from Italy and San Marino
Note: Most of these channels are available in European satellites, like Hotbird 13, Astra 19, Hispasat 30w, and Eutelsat 9A.
If you're from the U.S, and you like to watch Euro 2020 championship, ABS, ESPN, and Univision are the official TV provider for the tournament. Canadian residents can subscribe to TVA Sport, known as Bell Media. Optus Sport will be delivering all 51 games to the Australian territory for the upcoming Euro 2020 tournament.
In the African continent, watch every action from UEFA Euro 2020 on Supersport from DStv, StarTimes, and Canal+ are official TV rights in South Africa and Nigeria.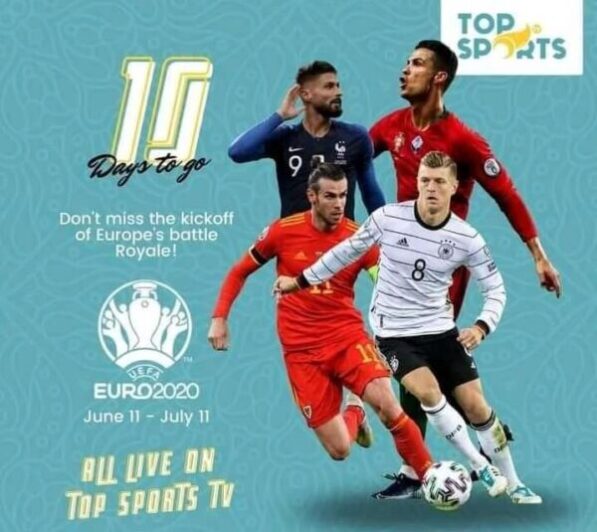 How To Watch UEFA Euro 2020 Tournament For Free
In this section, I will be listing the digital free-to-air channels to watch UEFA Euro 2020 championship across Africa as follows:
ZBC from Zambia is available on Intelsat 37e at 18W same position as ARQ Multi-Channels
ORTM 1 and ORTM 2 are from Mali with french commentary on Intelsat 37e at 18W and Intelsat 25 at 31.5W
Top Sports from Moreplex digital TV on Belintersat 51.5E
Joy Prime and Joy Prime HD from Multi-TV Ghana on Astra 28 at 28.E
CBC Sport, and Idman Azerbayca on Intelsat 12 at 45E.
Brief About 2021 Copa America
CONMEBOL usually organizes Copa America every 2years. This year's edition will be the 47th edition and take place in Brazil from 13th June to 10th July 2021. 2021 Copa America was postponed last year, March 2020, due to the Covid-19 pandemic. South America's football body known as CONMEBOL decided in conjunction with UEFA's decision to postpone UEFA Euro 2020 to 2021.
Colombia was removed as the tournament host amid ongoing protests against the country's president on 20th May 2021. On 30th May 2021, Argentina was removed due to COVID-19 cases, and the following day, CONMEBOL announced Brazil as the host country for the 2021 Copa America. Brazil is the current champion, having claimed nine titles in 2019.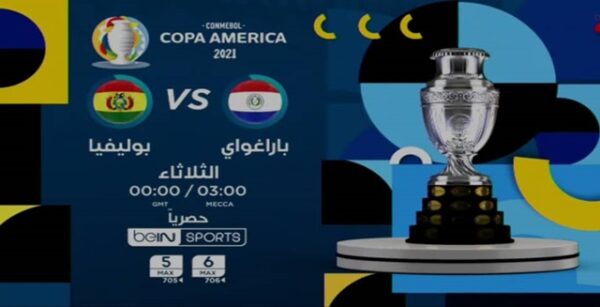 How To Watch 2021 Copa America From Anywhere?
No matter where you are from or live, you like to watch every action of the 2021 Copa America edition, and this post is made for you. Here is the list of official TV right provider to telecast the tournament:
| | |
| --- | --- |
| Countries | Channels Name/Company Name |
| Brazil | Rede Globo, SporTV, Rede Bandeirantes |
| Argentina | TYC Sports, DirecTV Sports |
| Bolivia | Tigo Sports, Bolivia TV, DirecTV |
| Chile | CDF, TVN, Canal 13, DirecTV |
| Colombia | RCN Televison, Caracol Television, DirecTV Sports |
| Ecuador | Teleamazonas, DirecTV Sports |
| Paraguay | Tigo Sports, Tigo Max, DirecTV, Telefuturo |
| Peru | America television, DirecTV Sports |
| Uruguay | Spors Field, TenField, DirecTV Sports, Teledoce |
| Venezuela | Venevision and DirecTV Sports |
| Canada | TSN, Univision Canada, TVA Sports (french) |
| U.S.A | Telemundo, Telemund Deportes and Telemundo Now in Spanish, ESPN+ (For English And Portuguese) |
| France/Germany | Canalsat And Beinsport Max And Bein Connect |
| Austrailia/Switzerland | All Beinsports Max |
| New Zealand/Italy | All Beinsports Max |
| United Kingdom | Premier Sports |
| North-Africa | Beinsports Max And Bein Connect |
| Belgium | Proximus |
| Sub-Sahara Africa | DSTV, Canal+ Afrique And StarTimes |
| Cambodia | CTN, CNC and CBS |
| Turkey | TRT |
| Greece | ERT |
| Malaysia | RTV |
| Italy | DAZN |
| Netherland | Fox Sport Netherland |
UEFA Euro 2020 And 2021 Copa America Live Streaming Online
Most of the channels stated above are available for streaming on IPTV service, and you can use any of them to watch UEFA Euro 2020 and 2021 Copa America live streaming from anywhere.
Pro IPTV is one of the best IPTV services you need to install on your streaming device. It contains every channel you need to watch the UEFA Euro 2020 and 2021 Copa America live streaming. As the new football season is underway, you can learn how to watch live football matches across the Europe.
The channels are available from different countries and continents for those who want to watch UEFA Euro 2020 and 2021 Copa America in their local commentary language. You can contact me to get a Pro IPTV subscription for your streaming device.